Prawns: Rich Benefits You Should Know
Prawn-based dishes are both luscious and healthy for your body.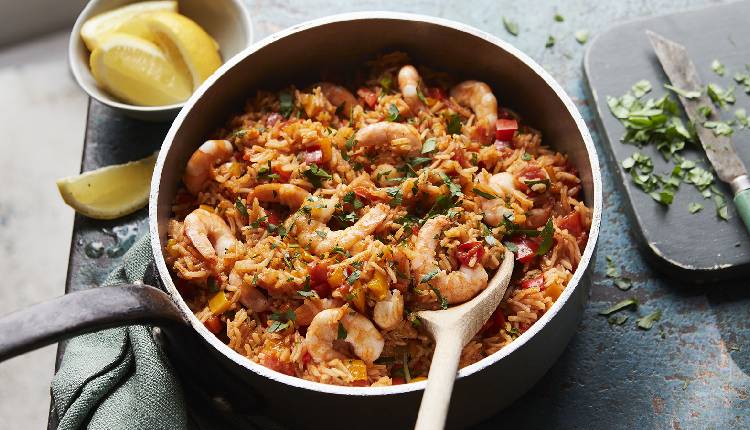 You might all be friends with someone who is into prawns more than any other seafood. Prawn-based dishes are both luscious and healthy for your body. Being common in Indian cuisine, people would have it with wide smiles on their faces. Most Indian people would love to eat seafood and vegetables instead of meat. With a bowl of prawn dishes, you could infuse yourself with several health benefits. Who else would not love a bowl of flavoursome Prawn Biryani? Well, here are some of the incredible health benefits of eating Prawns.
Strengthen the Bones:
To our surprise, this seafood provides you with the necessary calcium which your bones are craving. Eating prawns would make your teeth and bones stronger than ever.
You may also like: If Squid is Your Favourite, then Check Out its Health Benefits
Averts Cancer:
Being rich in selenium, prawns would help fight cancer. This is why people should watch out for what they eat.
Heart-healthy Food:
With a healthy heart, you would be a happy person as well. Like other kinds of seafood, prawn is also rich in omega-3 fatty acids that prevent the heart from different diseases and improves the cardiovascular system.
Builds the Muscles:
To perform your physical tasks, you would have to feed your body with proteins. Being low in carbs, prawns are rich in proteins and healthy to eat.
Prevents Alzheimer's Disease:
This is one of the common diseases which many elderly people are suffering from. But the presence of fatty acids in the prawns would delay Alzheimer's disease. So, start adding it to your diet and enjoy disease-free life later.
Anti-ageing Food:
With the help of vitamin E, prawns would provide you with better and healthy skin. It would prevent wrinkles as well. Who else wishes to be aged? None, literally. So, you could have prawns in various ways and relish not only their scrumptious taste but also their benefits.
We will be delighted to have your thoughts and feedback. Please write to us at [email protected]
Follow Life and Trendz on Instagram:https://www.instagram.com/lifeandtrendz/
Facebook: https://www.facebook.com/lifeandtrendz
Twitter: https://twitter.com/LifeandTrendz