As September approaches, there is a sense of change – the end of heat and the start of autumn. It's an excellent time to begin new experiences and explore your surroundings. Whether you're a nature lover, a culture buff, or simply looking for a holiday, here are the top ten best places to explore this September. Get ready to make the most of this wonderful month, from the vivid landscapes of India to the stunning vistas of the world.
10 Best Places to Explore this September:
Leh-Ladakh, India
Are you ready to begin your September adventures? Look no further than the enthralling Leh-Ladakh region. As the summer crowds thin out, now is the time to take in the bizarre splendour of this area. Imagine immersing yourself in the fascinating Ladakhi culture, where every place tells a tale. Imagine yourself driving over spectacular mountain passes, each twist and turn offering a new scene that will leave you speechless. And don't pass up the opportunity to gaze out over the tranquil Pangong Lake. Its crystal-clear waters, which mirror the surrounding mountains, are a sight to behold.
You may also like: 10 Indian Cities You Should Visit If You Are A Foodie
Coorg, India
Coorg, tucked away in the Western Ghats, emerges as a green paradise that truly comes alive in September. The monsoon rains have left a canvas of bright vegetation and waterfalls brimming with newfound vigour. It's the ideal moment to go for a walk. The roads go through enormous coffee fields, whose rich perfume fills the air. While you're there, don't pass up the opportunity to sample the delectable Kodava cuisine, which is a true expression of the local culture. In the midst of all of the action, Coorg provides a tranquil refuge where you can restore your senses.
Santorini, Greece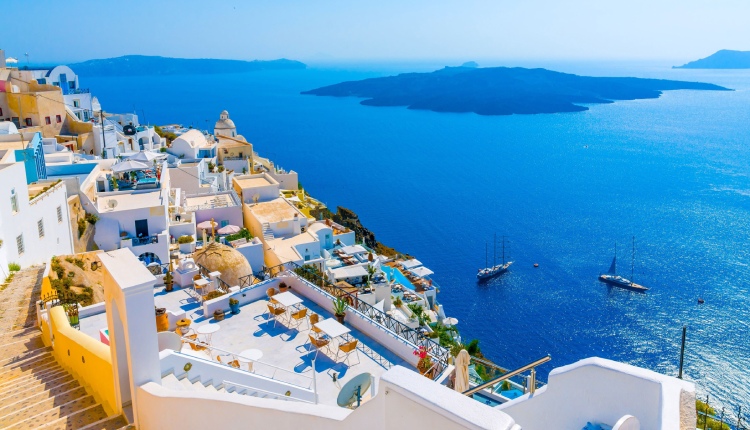 Santorini is genuinely captivating and September offers great weather for discovering the island's enchantment. The sight of whitewashed buildings set against the breathtaking backdrop of the deep blue Aegean Sea is like stepping into a postcard. And the delicious aroma of Greek cuisine floating through the air is absolutely enticing. Prepare to be mesmerised by the spectacular splendour of the sunsets as the sun begins to set. Santorini in September is a sensory-pleasing utopia. Every minute is a treasure waiting to be discovered in this place.
Kyoto, Japan
September marks the beginning of fall in Kyoto. It turns the city into a canvas of red and gold. As the leaves change colour, the city's tranquil gardens become even more attractive. Imagine wandering through these calm settings, surrounded by the season's natural beauty. Don't pass up the chance to see prominent places like Kiyomizu-dera and Fushimi Inari Shrine. In these locations, you may completely immerse yourself in Japan's rich cultural past. The sharpness of the air matches the bright surroundings. This is an excellent time to learn about Kyoto's history, architecture, and traditions.
Cape Town, South Africa
Cape Town welcomes spring with wide arms in September, as the entire city comes alive with vivid colours. The landscapes explode with a beautiful display of colourful wildflowers, painting the surrounds in a stunning rainbow of hues. The weather becomes absolutely ideal for outdoor adventures during this season, with comfortable temperatures and clear skies beckoning you to explore. It's the ideal time to walk up Table Mountain. You'll be rewarded with breathtaking panoramic vistas.
Alberta, Canada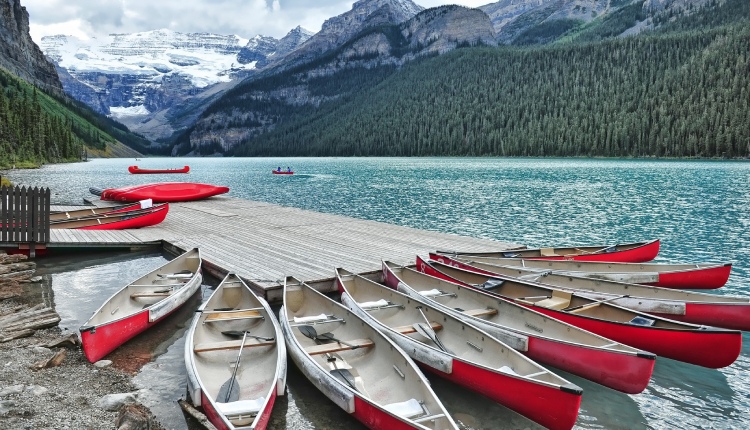 Nature lovers will find a paradise in Alberta, Canada, when autumn arrives. The Rocky Mountains are decorated with golden aspen trees. It provides a beautiful picture. Take a drive along the Icefields Parkway, hike through Banff National Park and marvel at the splendour of blue glacial lakes.
Amalfi Coast, Italy
The Amalfi Coast is a fantasy land where opulence and beauty coexist. When September arrives, it brings with it mild temps and fewer people. This is the ideal time for you to explore the charming coastal communities at your leisure. You can indulge in the delectable flavours of Mediterranean food or take leisurely strolls along the seashore. You can also uncover those secret hidden sites situated in small coves, adding a mysterious element to your experience.
Bali, Indonesia
Bali has always been a popular tourist destination due to its outstanding natural beauty and vibrant customs. The month of September is an excellent time to visit. It creates an ideal balance between the busy tourist season and the rainy monsoon season. It combines the finest of both worlds. You may fully immerse yourself in the island's amenities in September. Join relaxing yoga retreats that allow you to reconnect with your inner self in the middle of lush settings. Catch some waves on the pristine beaches recognised for their outstanding surfing conditions if you're looking for an adventure.
Sedona, USA
If you want to relax and connect with nature on a spiritual level, Sedona should be your first pick. This Arizona treasure is well-known for its unique red rock formations. September has milder temperatures, making it a perfect month for outdoor activities. You'll be charmed by the artistic atmosphere as you tour this charming town. Sedona has all you need to find your inner serenity amidst nature's beauties, whether you're looking for a peaceful retreat or a chance to renew your mind and spirit.
Queenstown, New Zealand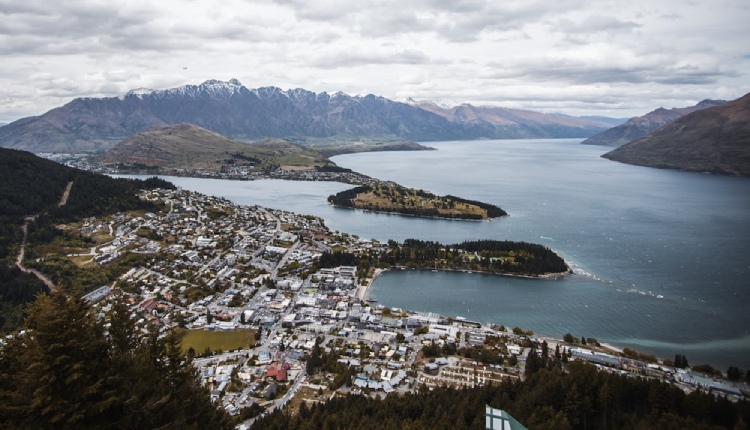 Queenstown comes alive with splendour as spring blooms in the Southern Hemisphere. This city, known as the adventure capital, provides everything from bungee leaping to relaxing excursions on Lake Wakatipu. Discover the beautiful fjords and waterfalls of adjacent Fiordland National Park.
September opens up a world of exploration options. Whether you want to immerse yourself in India's rich culture, travel through Europe's landscapes, or seek adventure in far-off locations, these ten finest destinations to explore promise unique experiences. Embrace the changing seasons and make September a memorable month by embarking on a voyage of exploration and amazement.
We will be delighted to have your thoughts and feedback. Please write to us at [email protected]
Follow Life and Trendz on Instagram:https://www.instagram.com/lifeandtrendz/
Facebook: https://www.facebook.com/lifeandtrendz
Twitter: https://twitter.com/LifeandTrendz