Couples would love exploring places together and create their bond stronger than ever. Honeymoon is where couples take their time to enjoy and express their love for each other. Meanwhile, people have a preconceived notion that a honeymoon is for newly-married couples. But this is wrong, couples who are married for years could plan for their next honeymoon-vacation. It does not matter if you are "just-married" or married for years, your honeymoon also makes your relationship stronger by knowing better about each other. So, you should spend money on worthy things. If you are on honeymoon, just try spending money on worthy things by planning it wisely. Here are the beautiful types of places to pick for Honeymoon travel.
Flamboyant Beaches:
Beaches are one of the perfect choices of all for your honeymoon. If you are not feeling like flying, just go for some coastal destination nearby and ensure about the temperature at the place. This is because you should make sure of the heat you want from the sun. It would be less expensive for you and you could still enjoy your time with your loved one or loved ones.
You may also like: Top 5 Travel Brands of India where you can plan your travel 
Lively Mountains:
To make your honeymoon more romantic, you could choose for mountain trips which are highly adventurous and romantic. It would still create an invisibly magical bond that would be more healthy and good for your relationship. You could explore small shops in the little town of the mountains which would be stupendous enough to instill with.
Flabbergasting Road Trip: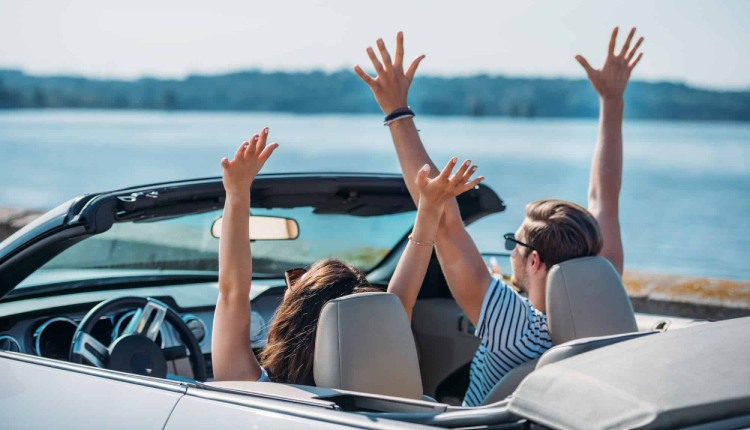 You could have watched movies where couples go for road trips to find their lovable time together. Wanna feel more adventurous than mountains? Road trips are what you gotta go for as couples, as it would infuse a more unique experience by searching for a new route on the clear and open road. Most of the couples would wish to go for long drives most of the time. Put on your coolers, play on some rocking music in your car, stock up your snacks and drinks, feel the lovey-dovey ambiance and inhale the fresh air and experience the windy air playing with your hair. What could be more perfect than this choice of honeymoon-merriment?
How about a cruise trip?
Yet another wisest and best choice of enjoying your honeymoon. One of the dreams of every couple to float and experience the cruises with different types of palatable dishes, white sand beaches, historic sights, on-board entertainment, and better romantic time amidst the bluish atmosphere with your loved one. However, cruise honeymoons are best for couples to relax and have a better time with each other.
Staycation:
When you are planning for a minimoon, just plan for the staycation because it is a better thing to do near your home. While foreign countries have their own amazing scenery and destinations on the doorstep, you could still experience it at your place even. You could enjoy the expansive lochs, experience the relaxation of spa and thus you could enjoy the staggering city stay at your own place. We have that exact Scotland city atmosphere in India. Also do remember that we Croog of Karnataka which is known as Scotland of India.
We will be delighted to have your thoughts and feedback. Please write to us at [email protected]
Follow Life and Trendz on Instagram:https://www.instagram.com/lifeandtrendz/
Facebook: https://www.facebook.com/lifeandtrendz
Twitter: https://twitter.com/LifeandTrendz