Tired of living in the city and looking for the ideal way to spend your vacation days? We've got just the thing for you, and we're confident you'll enjoy it. When arranging a trip, instead of looking at all of the expensive accommodations online, check for farm stays. These accommodations will not be overcrowded and are designed specifically for folks who want nothing more than to live in harmony with nature. Currently, people are moving towards nature which is certain and we are here with better suggestion for you – Farm Stays. And, fortunately for you, there are many farm stays in South India that you might enjoy. So, in this article, let's have a look at some of the best farm stays in South India.
Best farm stays in South India to book for your next vacation:
Destiny – The Farm Resort
This is one of the most popular farm stays in one of South India's most popular tourist locations. This is the ideal location if you wish to be surrounded by nature paths while seeing the "Queen of the Hills" (Ooty). Depending on when you book a stay in this location, you can receive a variety of discounts and special deals. And, in comparison to many other resorts and hotels in Ooty, this is by far the ideal place to spend your vacation if you simply want to relax and revitalize.
Address: Vakkiel Thotum, Muligur Village, Emerald Post, Ooty, Tamil Nadu
Price for one day: Around 14,000 INR for 2 adults
You may also like: 4 Unique Stays in India You May Not Know They Exist 
Misty Valley Hill Resorts
Misty Valley is located in Kerala, one of South India's most renowned tourist sites. Kerala has a plethora of hotels that provide great vacation experiences. However, such premium resorts will not provide you with the same experience like this one. In the misty valley hill, this resort is surrounded by nothing but natural trails. You may easily take a path and enjoy the sights at night. So, if you're planning a trip to Kerala and want to book a farm stay, this is one of the greatest options.
Address: Anamada estate misty valley resort road Muthalamada North, Nelliampathi, Kerala
Price for one day: Depends on the time you visit
Rainforest Retreat Eco-lodge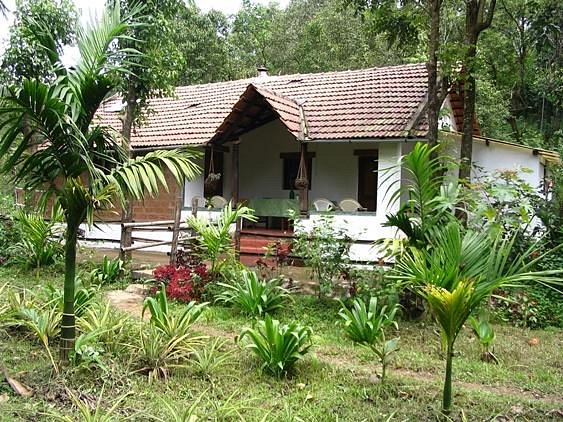 This is a one-of-a-kind farm stay in South India, located on an organic farm surrounded by tropical rainforest in Karnataka. If you want to enjoy a quiet experience in Karnataka, this is one of the greatest farm stays to visit. If you request it, the lodge will give you natural cuisine and organise a trekking trip for you. If you wish to explore some unique things in nature, this pleasant and serene farm stay is the place to go.
Address: Mojo Plantation Galibeedu, Madikeri, Karnataka
Price for one day: Around 6000 for two adults
Whispering Willows
Whispering Willows is an underappreciated farm stay in South India with some of the most gorgeous landscapes and facilities. It is located in Gudalur, Tamil Nadu, and is highly recommended by all visitors. The nearest airport to this farm stay is Coimbatore, which is 48 miles away. You may simply get here by train or bus and spend a relaxing holiday wandering about the area.
Address: Mudumalai, 643211 Gudalur
Price for one day: Around 4000 for two adults
Abasa Homestay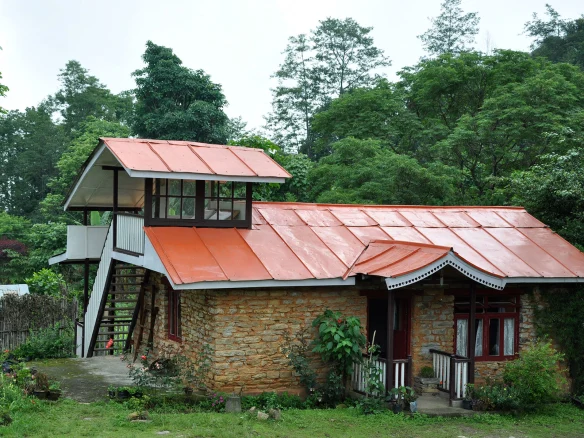 Because it is located on a nice family farm, this is perhaps the greatest farm stay out of everything described above. The Apatani family will greet and host you, and you can plan a stay here to learn more about Arunachal Pradesh's culture. In the most humble way, you will be served excellently prepared meals and amazing hospitality. If you enjoy living a simple life, this is a great spot to visit and unwind.
Address: Ziro Valley, Siiro Road Siiro, Village, Hapoli, Arunachal Pradesh
Price for one day: Depends on the time you decide to book a stay
Have you ever been to any of the farm stays in South India mentioned above? Let us know your experience.