Fill your tummy with vegan foods at the world's best vegan-friendly cities!
Indian cuisines could be found here in your dream cities of the world!
Well, some people might eat only vegetarian foods because they might not be fond of non-vegetarian foods. While some might not eat non-vegetarian food right from birth, some might go for vegan life for a healthy diet. When we travel to places, we might face these struggles for changing food style which we might not be comfortable with. The major thing which people face if they eat only vegan foods and when they travel to foreign cities, they would think of the vegan-friendly restaurants or hotels. So, here is a list of vegetarian-friendly cities in the world.
Sydney:
Sydney is a city of dreams with ethnic restaurants and beachside cafes. If you wish to inhale some vegan aroma of Australia, then Sydney is the best choice you could make. A vegan-friendly city with Chinese mock meat and vegetarian dim sum restaurants! Sydney's favorite dishes include Iku Wholefood and Laurie's Vegetarian Take Away.
You may also like: Palitana: The World's First Vegetarian City in India 
London:
Taste England's veggie-dishes here in London city! You do not wish to have a chaotic choice but you could delectable dishes here in London as it is a vegan-friendly city. You gotta taste British favorites including sausage and mash and shepherd's pie to masala dosa and chickpea tagine. Here is where you could find vegetarian restaurants exclusively which include Riverside Vegetaria, The Gate, and Manna.
New York: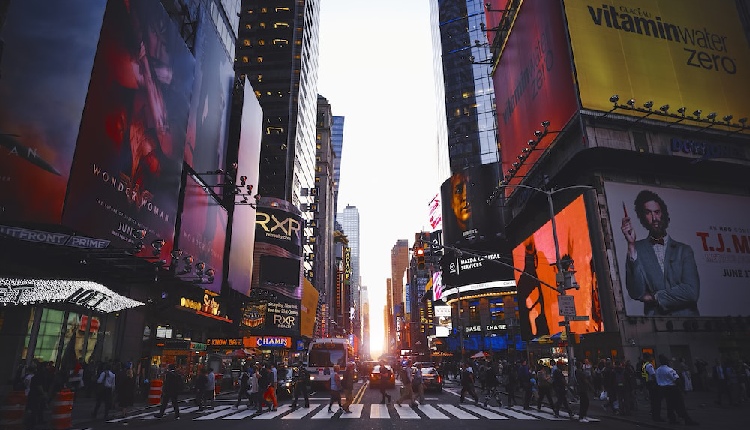 Like Sydney, New York has been listed in top cities to be visited. The city which runs non-stop gives you ethnic dining. The city which satisfies each food lovers who like kosher raw foods, gourmet macrobiotic dishes, or vegetarian diner fare. Natural Gourmet Cookery School in NYC proffers a four-course vegetarian dinner which is prepared by students each Friday.
Singapore:
Being known for its lively streets, Singapore is known to be one of the best cities where you could feel the Indian breeze. The city offers plenty of veggie choices as the city has been inhabited with both Indian and Chinese populations. You could go for Little India for authentic or vegetarian cuisine at long-established Komala Vilas or chain restaurant Sagar Ratna and Saravana Bhavan. You could still able to taste the palatable dishes of India right here in Singapore.
Chiang Mai:
Chiang Mai is the second-largest city in Thailand and the city is the paradise for vegetarians and vegans alike. You could find fascinating open-air eateries within walking distance of the city center abound and it could be identified by yellow banners marked with Chinese character as "Jay" or vegetarian. Also, you have got to taste the toothsome northern Thai favorite meatless Khao Soi which consists of egg noodles in a soupy coconut curry sauce with pickles, shallots, and lime.
Mexico City:
Did you know vegetarians get their tummy-filled here at Mexico City? This is because the city is embellished with purely vegetarian restaurants and health food stores which include Super Soya, The Green Corner and Vegi Market, street vendors, hawking fruit which is coconut sprinkled with chili and lime, corn and fresh juices. Now, you could understand why vegans eat well here in Mexico City, right?
We will be delighted to have your thoughts and feedback. Please write to us at [email protected]
Follow Life and Trendz on Instagram:https://www.instagram.com/lifeandtrendz/
Facebook: https://www.facebook.com/lifeandtrendz
Twitter: https://twitter.com/LifeandTrendz