The phrase "Netflix and Chill" is well-known for a reason. With so many different episodes and movies available on the streaming service, you may watch them all in one sitting for a low cost. And since Christmas and the New Year are just around the corner, everyone would probably prefer to watch Netflix and unwind after the festivities. So, in this post, let's look at some of the top Netflix shows you can watch right now in December 2022.
The best Netflix shows to watch in December 2022:
Harry & Meghan
In this private docuseries chronicling their experiences prior to, during, and then after departing from their Royal Family obligations, H and Meg provide their perspective on the events. Although it is certainly self-serving, it is also surprisingly persuasive and humanising. If you already have an opinion on them, it won't really change it, however, if you truly care about them, you will sob the entire time. In either case, if you have been following their journey, you won't feel as though you have learnt anything new. Meaningful truths are hard to come by. Liz Garbus, a well-known documentary filmmaker, is in charge of directing the six-part series. She keeps it moving along and gives it a sense of importance.
You may also like: Top 6 Christmas Movies to Watch
Wednesday
This Addams Family spinoff, which centres on the eldest Addams sibling, features Wednesday Addams as the subject of Tim Burton's interest. The title character, played by Jenna Ortega, is sent to boarding school as a result of an event that involves a high school water polo squad and two packets of piranhas. She eventually becomes involved in a string of local killings as a student at the school, while also attempting to come to grips with her own fate as well as her parents' past. If you've always loved supernatural themes and think Jenna Ortega is absolutely fantastic, you'd enjoy it.
Dead to Me
One of Netflix's greatest written episodes, this dark comedy stars Christina Applegate and Linda Cardellini, a dynamic team honoured with Emmys for their respective roles. The show's witty dialogue is considered one of Netflix's best, and it feels like music when it is said by the two actresses. Cardellini portrays Judy, who Jen is unaware of but who is accountable for her husband's death, whereas Applegate portrays Jen, a woman surviving the death of her partner in a hit-and-run. In a bereavement self-help group, they become friends, and the twists and mysteries just keep coming after that. It's hilariously humorous and never fails to surprise. Its third season, which was just released, is the last.
The Crown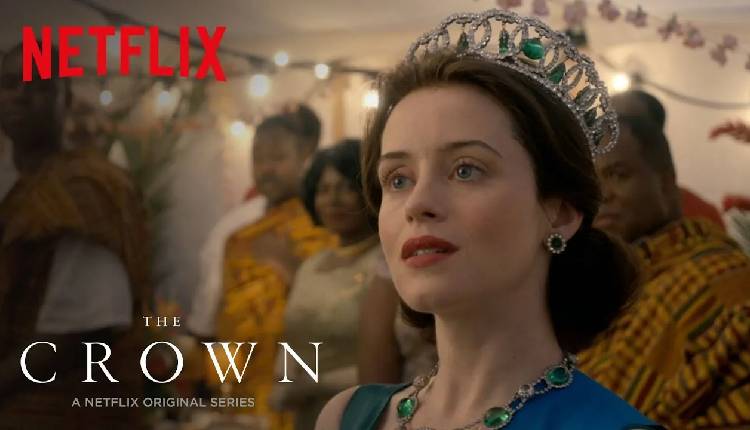 The acclaimed biographical drama about Queen Elizabeth II, which is currently in its second-to-last season and also is set in the 1990s during the separation of Prince Charles (Played by Dominic West) and Princess Diana ( Played by Elizabeth Debicki), is currently airing. Imelda Staunton replaces Olivia Colman as The Queen in season five. Perhaps one of Netflix's best shows, even though the fourth season, which swept the Emmys in 2021, was better, is this one. If you were an admirer of the late Princess Diana, even if the series is merely fiction and not everything in it actually occurred, you will undoubtedly like it.
The Bastard Son & The Devil Himself
The most recent supernatural adolescent drama on Netflix is maybe its finest and darkest. The British series, which is based on the well-known limited fantasy book Half Bad by Sally Green, involves Nathan, a 16-year-old who is the kid of one of the most potent and terrible witches in the entire planet. Being a strong witch himself, Nathan seeks to uncover the secrets about himself that other witches have tried to hide with the assistance of his colleagues Annalise and Gabriel. It is far more enjoyable than it sounds, and the visual aesthetic and sarcastic demeanour will make you think of the tv show The End of the Fucking World. It's engaging to watch because of the witty screenplay from Giri/Haji writer Joe Barton and a great tune by the unconventional pop trio Let's Eat Grandma.
These are a few of the top Netflix shows available right now in December 2022. Let us know if you have any further suggestions that you believe ought to be included on this list!
We will be delighted to have your thoughts and feedback. Please write to us at [email protected]
Follow Life and Trendz on Instagram: https://www.instagram.com/lifeandtrendz/
Facebook: https://www.facebook.com/lifeandtrendz
Twitter: https://twitter.com/LifeandTrendz