Virginia's Mountain Lake Lodge to Debut Month-Long 'Magical Christmas Village & Marketplace' Holiday Spectacular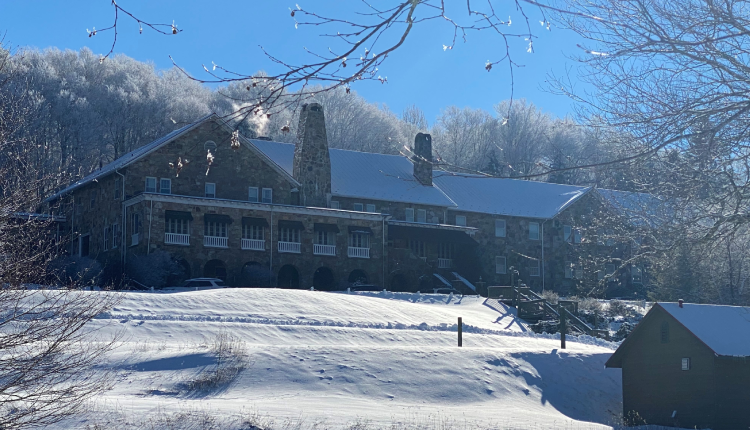 Mountain Lake Lodge, immersed in the history and spirit of Virginia's Blue Ridge Mountains and the resort where the iconic movie Dirty Dancing was filmed 36 years ago, will usher in the holidays and become a "Magical Christmas Village & Marketplace" from Nov. 24 through Dec. 29, 2023.
"This is southwest Virginia's first-ever event of its kind," said Heidi Stone, president and CEO of Mountain Lake Lodge. "We are currently transforming into a holiday attraction like none other – a whimsical mountain village with authentic experiences for all the senses, surrounded by gorgeous scenery in a magical setting." Away from the noise and hubbub but still convenient to Richmond, Baltimore and Washington, D.C., Mountain Lake Lodge is located atop Salt Pond Mountain in the center of a 2,600-acre nature preserve and bird sanctuary.
The Magical Christmas Village & Marketplace will include entertainment, holiday shopping, special fare, live music, caroling and choir concerts, all in a festival-like atmosphere. "It will be the perfect place to celebrate the season and discover the joys of the holidays," added Stone.
The spectacular opens with a Grand Illumination the evening of Nov. 24th when the entire storied resort will bedazzle in a backdrop of lights, including the grand lodge, gazebo, cabins and big fur pines. Highlights will include:
• Christmas Marketplace: The beloved Mary's Barn becomes a charming Christmas Marketplace with numerous booths of crafts, gifts, delicious treats, fine baked goods, and aromas of cinnamon, clove and pine. Opens at 10 a.m. on Nov. 24.
• Santa's Cabin: The Lake Cottage on the front lawn is being remade into Santa's Cabin to greet visitors, and offer the opportunity for family photos.
• Salt Pond Pub: Set amid one of the most magical settings in the area, the open-air pub will resemble an authentic European Biergarten with street food and all-local craft beer on tap.
• Ice Rink: For the first time, ice skating is being offered on the front lawn in the midst of the Village. The rink will be open daily all winter-long.
• Horse-Drawn Carriage Ride on Dec. 9th: One of several special activities offered throughout the festival, and includes a logo-commemorative blanket ($65 per ride, up to six people).
Holiday Magic
To celebrate the inaugural event, two Magic Christmas Packages are available:
• Four-Night Magic includes accommodations, breakfast each morning, ice-skating passes, and $250 resort credit. Rates start at $306 per room per night.
• Two-Night Magic includes accommodations, breakfast, and ice-skating passes. Rates start at $249 per room per night.