THE OLDEST EATERIES WITH MORE THAN 80 YEARS OF LEGACY
As Chennai turns 380 years young, presenting you the oldest eateries in Chennai, still running young for more than five decades. Years and Years of serving scrumptious foods!
Widely known as one of the metropolitan cities, Chennai has its popular history. Chennai is one perfect place to have all kinds of fun and it has been providing you with multiple choices starting from natural sceneries such as flamboyant waves of the beaches to massive malls. So, when it comes to food and snacks, you could try almost different and wide varieties of dishes all over Chennai. It proffers you with multiple hotels and street foods. However, we people often love to taste the palatable street foods and Chennai welcomes you to have delectable snacks and foods at lively streets and other tiny places. It is just because of the richness and vibrant culture that reflect on the traditional and varied food palate. Being the capital of Tamil Nadu, it has a wide variety of street foods. Did you know? It was already featured as the second spot in National Geographic's list of "Top 10 Food Cities" around the globe. Let's list out the best five places to have toothsome foods that have their legacies.
KALATHI STALL is 92 years Old: A long queue is still waiting at the East Mada Street of Mylapore. The queue has been waiting for the frothing rose-milk it has been offering for years since 1952. The history flows as that it was first established by Mani's maternal uncle Kalathi Mudaliar back in 1927, which was taken over by his Father N. Kannan in 1951. The stall is presently run by Mani who is a retired bank manager along with his cousin, Kumar. Did you know, the shop was once visited by great celebrities? Yes! the shop is believed to have frequent South celebrities such as Shivaji Ganesan, Crazy Mohan, and Actor Visu. The high-lighted and blissful rose milk of the shop is a very famous one and is loved by many. Every sip is a serene and luscious sip!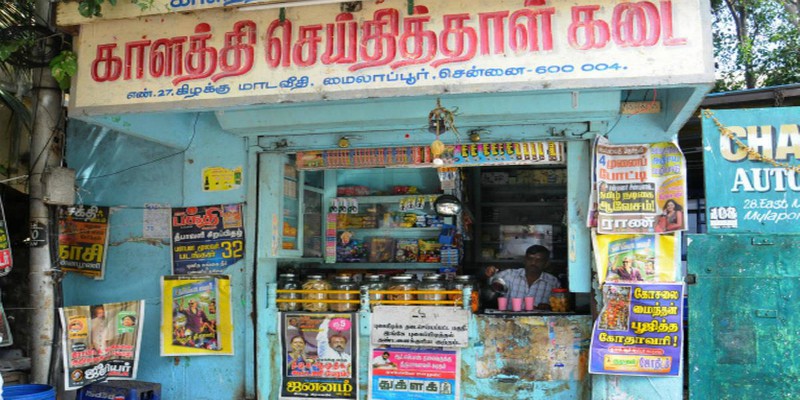 RAYAR'S MESS is 84 years Old: Nuzzled in a narrow lane of Chennai's busy Mylapore neighborhood, this tiny yet popular mess has been serving hot idlis and fresh chutneys since pre-independence period. The hall of the Rayar's is a tiny room which comprises of 16 seats and this place is where all the action takes place. It begins at 7 am when the brothers P Kumar and P Mohan open the door of the traditional flavor of idlis which is carried in the air. For some, it has been a habit or tradition to have their daily morning breakfast at this shop with their idlis for years and years. The notable thing is that the secrets of their chutney which is most-loved by all. And on Sundays, the mess will be as crowded as ever. Even the Tamil film celebrities such as Suriya, Siva Karthikeyan, Simbu, Santhanam, Gautham Menon, and Vasanth frequently visit the mess. Yesteryear stars MGR and Cho Ramasamy have been to this place. A home-like experience at Rayar's Mess.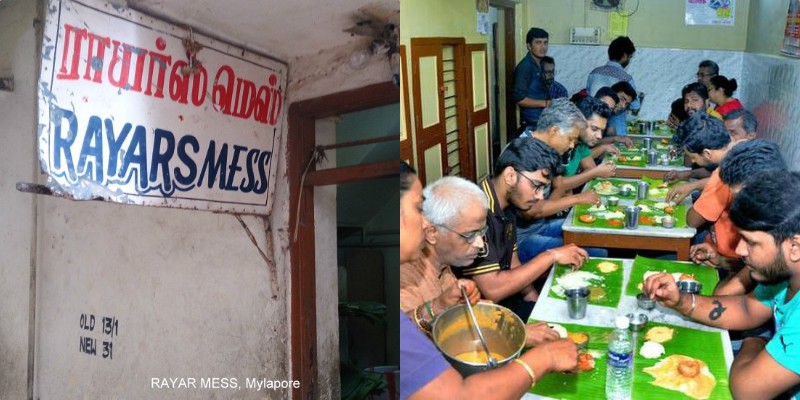 IRUTTU KADAI is 55 YEARS OLD: Famously known as IK is run by Sridhar, who is fondly called as 'Thattha'. As youngsters have their favorite spots to spend time with their friends, IK is one such tea shop located on the Velacherry main road. South Chennaites must have known about this particular shop and it is the most favorite spot in this locality. This shop is 55 years old and is running without electricity. Since 1964 the tea shop has been running without electricity and the owner wants it to be the same and it continues to be so until now. It is said that the enthusiastic youngsters requested the owner not to induce electricity to the shop as the shop is incorporated with tranquility when it is dark. There have been WhatsApp groups and pages for IK in other social media as well. And that's how it is popularly known as Iruttu Kadai as per the youngsters' wish.
A 43-YEAR-OLD STALL MAKING 500 BAJJIS A DAY: The dainty bajjis will make to walk in the direction of the stall with its pleasant smell all over. It was in 1976, a tiny bajji shop was evolving in Madras and was all set to gain its popularity amidst the college and school students in Adyar. A nameless bajji stall that has a rich history with its varieties of tasty bajjis. It was TMV Subbaiah who started this nameless shop, unaware of it is going to be a very famous one or it was going to have a sea of customers. Even it becomes a famous landmark presently. As of now, it is run by Rajkumar, who is the son of Subbaiah and they make 500 bajjis every day. It is believed that their crunchy bajjis is the main reason for the customers to throng right here. And if you been to Adyar, you could have seen the bajji shop between Landmark store and Mega Mart near the petrol bunk. Though it is a tiny space, it continues to serve hundreds of customers each day using the traditional formula for making tasty bajjis for years!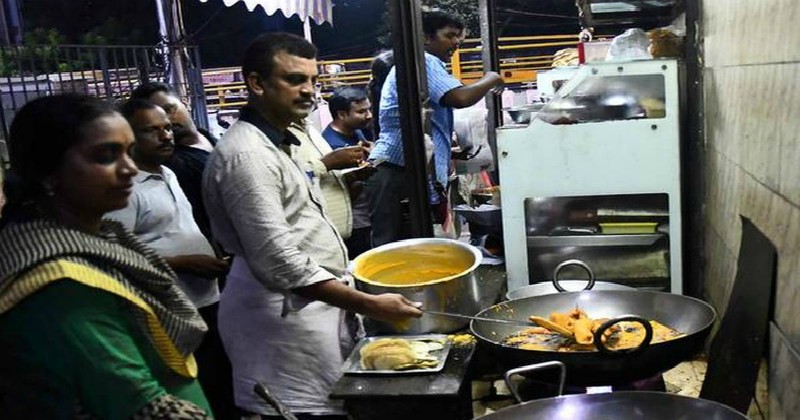 SEENA BHAI TIFFIN CENTER is 43 YEARS OLD: It has been serving customers since 1976 and is serving its best succulent South Indian dishes. It was started by Srinivasa Naidu to serve Nei (Ghee) Uthappam, Nei Idli and Nei Vadai. As of now, it is one of the most-loving areas to have tummy-filled as well as satisfying foods. Naidu would never have expected that it would become one of the ever-loving food joints in the area. It is said that Marwaris in this place started calling Deena Dayala Naidu, the son of Srinivasa Naidu as 'Seena Anna' and later turned out to be 'Seena Bhai'. The deliciously prepared Nei uthappam and Nei idlis are served with the traditional flavors of Andhra. And yes! They are Telugu based and so the foods will be flavored with the taste of Andhra. The taste is unique and you will never get the exact taste of these three outstanding dishes at any other place in Tamil Nadu and even in Andhra. Serving its best at Sowcarpet!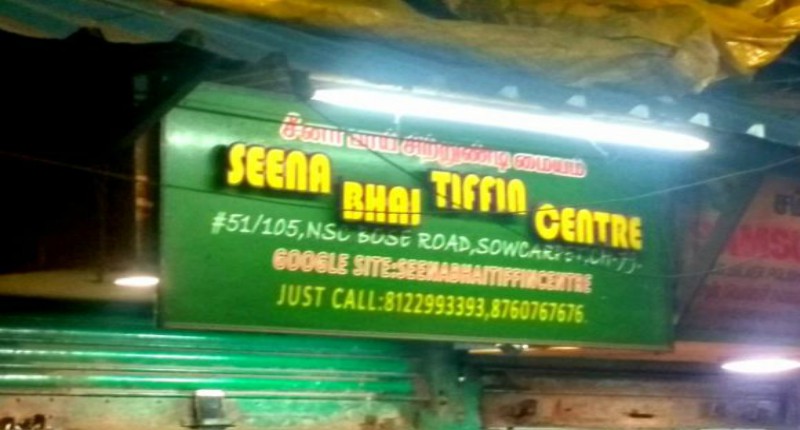 Chennai has been serving tastiest and piquant foods for decades. If you are here in Chennai just try all these oldest yet traditional mouthwatering foods and snacks.
Palatable Chennai for you!