5 Makeup Trends from the Cosmetic World You Should Try this Festive Season
Festive season is the best time to execute some of the best makeup trends from the cosmetic world.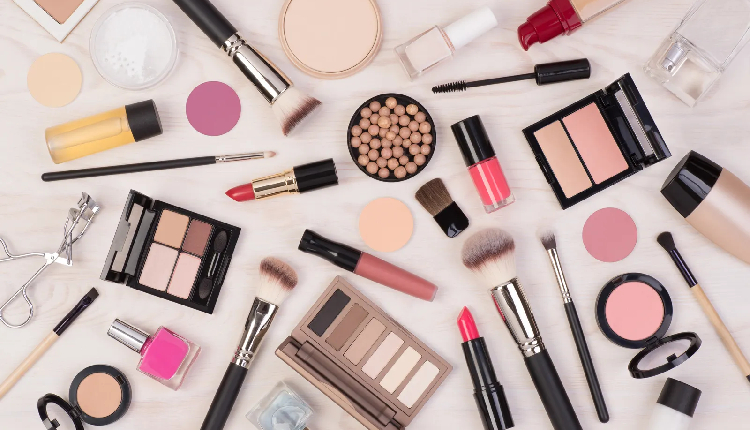 It's almost time for Diwali! In the midst of all your planning and preparation and anticipation to finally see your loved ones during this holiday season, don't forget to look like a million bucks. If your goal for this Diwali is to feel and look your best, let us assist you. How? Naturally, with some fantastic makeup tricks and styles. We're here to look at some of the best makeup trends currently available in the cosmetics world, that you need to try this Diwali to look and feel like yourself. So let's get started, shall we?
Makeup trends from the cosmetic world to try this Diwali:
Go all in for the colour Red
The colour red exudes a profound sense of mystique and beauty. This specific colour enhances beauty more than any other, even in ethnic clothing. We've already established that red has always been a favourite colour for celebrations, so why not go all in for it this Diwali? Take that red eyeshadow from below your lower lash line, add a dark nude lip colour, and use mascara to give your gorgeous lashes a voluminous look. And don't forget to properly brush your brows, then you'll be ready to look like a gorgeous goddess.
You may also like: Take Inspiration from these 5 South Indian Divas for This Diwali 
Keep it simple
Have you always been the kind of girl who is simple yet sophisticated? So, since you probably want to keep it straightforward while still making a statement, this makeup look is for you. If you fall into this category, feel free to add lots of mascara and some kohl to any basic eyeshadow look. Lastly, to finish off the look, apply a hint of blush to the cheekbones and a light shade of nude lipstick. Then, when you walk up to your mirror, you'll realise that you are the most beautiful person there is.
Do some drama
You do not really want it to be simple? Want to make your makeup more dramatic? We can guide you with that as well. Light eyeshadow will help you maintain your gorgeous appearance, but a dramatic or perhaps even graphic wing and a sparse application of mascara upon that lower lashes will draw attention to your eyes. You can always switch from the nude to the lighter brown shade of lipstick to finish off this definitive but stunning look. The Browns are making a big comeback, and let's face it, it's all about the Browns these days, right?
Let the eyes do the talking
Want to make your eyes the centre of attention this Diwali? You can do it with just a little help. Make your eyes the star of the show with gold and black eyeshadow and thick mascara to provide your lashes volume. Nude lipstick can help to tie the whole ensemble together and prevent anything from taking the focus away from your eyes. When wearing this makeup, choose an outfit that sparkles, but not so much that it draws attention away from your eyes.
Have some fun
This particular makeup style is not for the shy ones, but it is unquestionably for an individual who wants to have a good time. It is somewhat comparable to the one we mentioned above but has more colour and fun. By using the same vibrant, bold colour for both your kajal and eyeshadow, you can add a splash of colour to your makeup. Apply a lovely pink lipstick to go with it and decorate your lower lashes with a different, delicate colour to complete the look. It's a win-win situation because your eyes will stand out and you'll look like a million bucks.
Diwali is a time to celebrate the victory of good over evil and to spend time with family and friends, but it's also the ideal occasion to bust out your makeup box and look stunning. Any one of the Diwali makeup looks mentioned above can be recreated or mixed and matched to look great at any party you attend.
What are your favourites out of all of the above-mentioned festive makeup looks from the cosmetic world? Let us know!
We will be delighted to have your thoughts and feedback. Please write to us at [email protected]
Follow Life and Trendz on Instagram:https://www.instagram.com/lifeandtrendz/
Facebook: https://www.facebook.com/lifeandtrendz
Twitter: https://twitter.com/LifeandTrendz