6 Best Hairstyles for This Festive Month
Festivals are incomplete without traditional outfits and pairing top-notch hairstyles.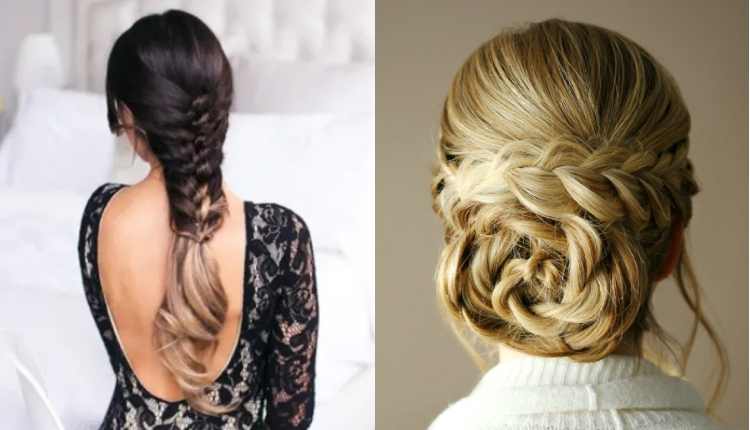 If you are skeptical about picking the best hairstyles for this festive month, then this blog will help you out. With Diwali coming up soon, the festive season has arrived. Therefore, we can assume that all Indians are preparing to celebrate it in glam and stylishness. In order to save you from having to make a last-minute decision, we are busy choosing the best hairstyles for this festive season while you are busy filling your shopping cart with Indian clothing, decorations, and cosmetics. These festive hairstyles will definitely enhance your outfit and accessories, regardless of whether you're wearing an Indian saree, lehenga, salwar suit, or a western outfit. What else? You'll dress to impress and radiate with brilliance.
Best hairstyles for this festive month:
Braided rose bun
This one is equally simple and lovely. The first step is to give your hair beach waves. Then, take a portion from each side of your hair and tie it in a half-up pony at the back of the head. Create a three-strand braid once everything is in place. The braided hair should now be twisted around the ponytail's base and fastened with a U-pin. That's about it, your braided rose bun is complete and is ready to show off.
You may also like: 5 Falunting Indian Hairdos for Saree
Sleek, Low Bun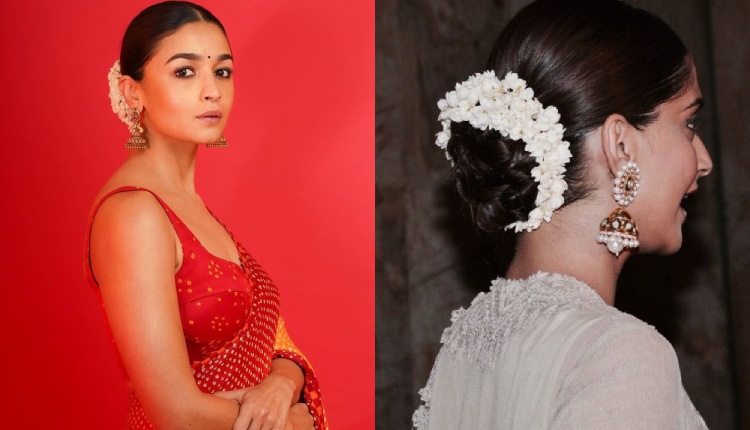 The best way to show off your gorgeous hair accessories is with a straightforward, low bun that is sleek and has a middle part. Simply tie your hair up in a bun, secure it with bobby pins, and wrap it with your preferred accessory. If you don't have any styling accessories, you can still complete your festive look by wrapping a gajara around your head, which complements your traditional attire. Modern or traditional sarees with few accessories go especially well with this festive hairstyle.
Textured Braid
This fishtail braid is the ideal ethnic hairstyle to match all of your bright kurtas and skirts, for all you curly-haired ladies out there. To frame your face, pull back a few hairs in the front, and begin loosely plaiting the back. Remember to make it as messy as you can before you secure it with a flashy hair tie. One more piece of advice: To make the band look more stylish, take a small strand of hair from the end and tie it around the band.
Pull through side braid
Braids have always been appealing. They are an easy, fuss-free way to style your hair in a fashionable manner. We advise experimenting with the pull-through side braid during this festive season. Make sure to thoroughly brush your hair to remove any tangles or knots. Then, start putting your hair in a pull-through braid on the side you want it to be on by bringing all of it to that side. Pull-through braids could really appear intimidating, but believe us, they are surprisingly simple to execute and look absolutely stunning.
Pulled-Back French Braid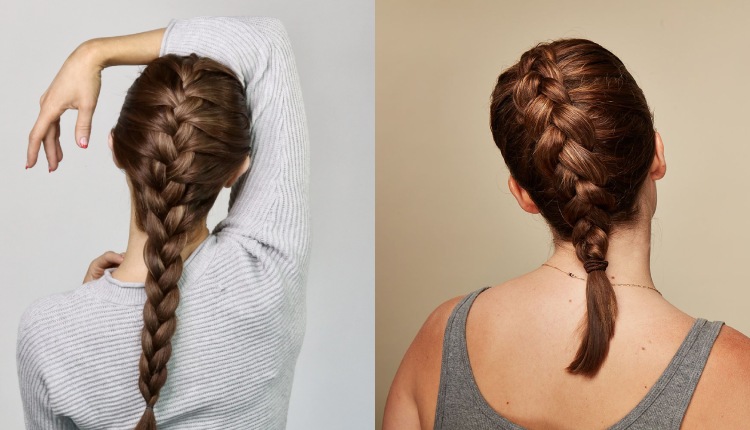 During the festive season, we like to wear our statement earrings, but why bother if your loose hair will hide them all? One of the best at-home Diwali hairstyles is a pulled-back French braid, which shows off your traditional hairdo while making your earrings the focal point of your festival ensemble. This festive hairstyle goes well with lavish dresses, and if you've got a round face, make sure that you pull out a few layers to the front to look even more stunning.
Pull Through Plaits
With draped sarees, pull-through braids that are light and cheery look absolutely adorable. Start by shaking up some sea salt spray before spraying it into your natural waves. Your hair should be twisted or braided in the front from both sides. Add accessories between the braids to spruce them up and secure them with sparkly baby clips or any other choice accessory. Pro tip: To smooth out all the frizzy hair around your face, use vaseline and maybe even clear mascara.
What are your favourite festive hairstyles that you are planning on choosing for this festive month? Let us know!
We will be delighted to have your thoughts and feedback. Please write to us at [email protected]
Follow Life and Trendz on Instagram: https://www.instagram.com/lifeandtrendz/
Facebook: https://www.facebook.com/lifeandtrendz
Twitter: https://twitter.com/LifeandTrendz