Just a few days remain until Holi, the first-ever joyous festival of the year. For festival attire, people typically wear old clothes that they don't mind getting coloured. If you are someone who never gives what you wear during these festivals any thought, perhaps this is the year to start. Because anyone can dress nicely and stylishly. It's not just for women. So let's look at some amazing outfits you can wear this Holi to ensure that you look great while having the best time with your closest friends. Gentlemen, here's how to nail your Holi look.
How to nail your Holi look: The best Holi outfits for Men:
A Classic White Kurta
Holi is the best occasion to unwind and enjoy yourself in a traditional cotton kurta for men because it takes place around the time spring is transitioning into summer. For the most fashionable look, pair your white cotton kurta with a perfectly matched cotton churidar. You can choose a white fabric that is either plain white or white with a nuanced texture or print. This particular type of holi dress for men is graceful and unmistakably desi-dapper in style, so you can wear it on regular summer days as well. This Holi outfit will definitely make your festivities unique in its own right., so break out the bhaang and some gulal.
Style Tip: A bright men's stole can help you amp up your ethnic flamboyance to the highest possible level. Even though this Holi outfit already feels very ethnic, by adding a colourful stole, you can be sure to stand out in any crowd, no matter how big or small.
You may also like: 7 Must-have Outfits for this Holi: Women
Your kurta pyjama can have a distinctive look with a colourful pop of addition in any type. By dressing up your ethnic or Indo-western kurta pyjama set with a floral jacket, lively scarf, and chic shoes, you can make the festival of colours more fascinating. Your everyday kurta outfit can be dressed up with a jacket or scarf. The proper jacket, drapes, shoes, and items like hats and sunglasses can completely change the appearance of your conventional kurta pyjama. Ideally, wear a simple kurta with a vibrantly coloured and printed jacket, or an ordinary jacket or bandi above a printed kurta. To go with a kurta, you could as well choose a bottom that you feel at ease wearing, such as dhotis, cowl-bottomed pants, or churidars.
A Casual T-Shirt Look
Don't want to go all ethnic for Holi? Then, this Holi, it's time to show off your style by engaging in original and unrivalled behaviour. For a truly festive Holi experience, dress casually in t-shirts or Holi t-shirts. If you intend to play Holi, a pair of faded jeans and a loose-fitting t-shirt can be very helpful. For a laid-back appearance while playing Holi, you should simply hang out in a set of super-cool and comfortable jeans, cargos, or 3/4-lengths. A perfect stability between elegance and ease can be achieved with casual attire like short-sleeved t-shirts, knee-length trousers, or shorts.
A trainer that speaks volumes about your stylish and hip avatar can be worn with a colour-coordinated t-shirt, a pair of trousers or shorts, and other accessories. Men can look their best for Holi by wearing dark denim with a light colour on top. It can be entertaining to have stripes and a gulal drip on your white as well as a plain t-shirt. Your clothing can look quirky and represent your avant-garde personality when you wear leather bracelets, name tags, and stylish neckpieces. The entire outfit can be worn loosely since it makes it look trendy and won't stick to your skin while you're playing Holi. If it's for playing Holi, you can avoid wearing an excessively expensive and voluminous outfit.
The Flamboyant Bandhgala Look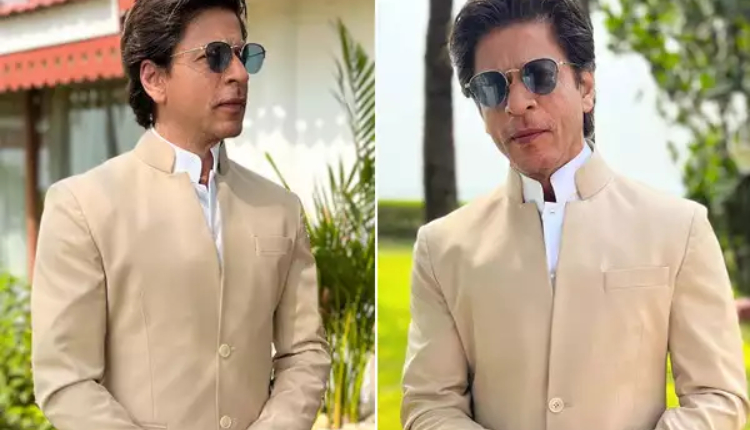 Are you searching for a Holi look that oozes sophistication and a high-end vibe? To win the fashion game during celebrations, go colourful and ethnic in a chic bandhgala with just a hand-block print or a subtle digital print and layer it over a timeless kurta set in a gentle neutral tone. This incredibly stylish choice is unquestionably the best. Additionally, if you want to up your ethnic style game this Holi, accessorise with a statement ring to make your outfit look more stylish. For your supreme Holi look, you can also add a touch of traditional style and class to this outfit with a pagdi or turban.
We will be delighted to have your thoughts and feedback. Please write to us at [email protected]
Follow Life and Trendz on Instagram: https://instagram.com/lifeandtrendz?igshid=Yzg5MTU1MDY=
Facebook: https://www.facebook.com/lifeandtrendz
Twitter: https://twitter.com/LifeandTrendz