Be it wearing a casual way or hitting the gym by putting it on, joggers turn out to be perfect athleisure currently. Coming in contact with your skin, joggers are the fashionable casual wears recently. Joggers come with multiple designs for both men and women. While wearing your favourite joggers may be comfy, the real trouble is the dilemma of choosing matching footwear. Worry not, we are here to help you in picking the footwear that fantastically pairs with joggers. Read on to know how to style your joggers with perfect footwear.
Styling Joggers with Perfect Footwear for Men:
Crocs:
Picking joggers for your casual day or hanging out with your gang is a perfect choice. If you are wondering what kind of footwear goes well for your casual day, then you can go with the simple crocs. The comfy and matching footwear for your joggers!
You may also like: How to treat your skin post-Holi: Men & Women
Loafers: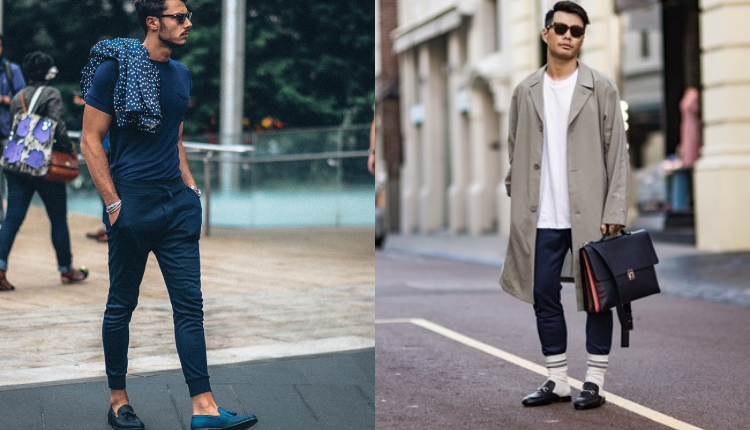 While a pair of loafer shoes go well with the ankle-length formal pants, it pairs well with joggers as well. Not only these, but they may also suit ethnic wear. Put on a pair of loafer shoes when you go for a casual day out with your joggers on.
Sports shoes or Sneakers:
As men choose to wear joggers for the gym or running or jogging, it suits well with sports shoes. You can also style the jogger pants with sneakers when you step out for a casual day.
Styling Joggers with Perfect Footwear for Women:
Coloured or Printed Heels:
Haven't you tried this combo yet? Well, you have got to do it right away. Choosing to wear printed or coloured stilettos pairs well with your dark joggers. Do not limit yourself to only pairing your joggers with heels as wedges also suit well with the joggers. This may be the Kim Kardashian way of wearing joggers with high heels or shoes or how she sets the trend of wearing sweatpants for her casual days out.
Boots:
Ladies, do know that you do not have limited options but unlimited options before you. So, ensure to make the most out of it! If you are a fan of Khaki joggers, then without a second thought, go for the boots to pair it up with your Khaki jogger pant. The use of joggers is popularly increasing and why not we include the new way of wearing boots in your fashionable life?
Sneakers: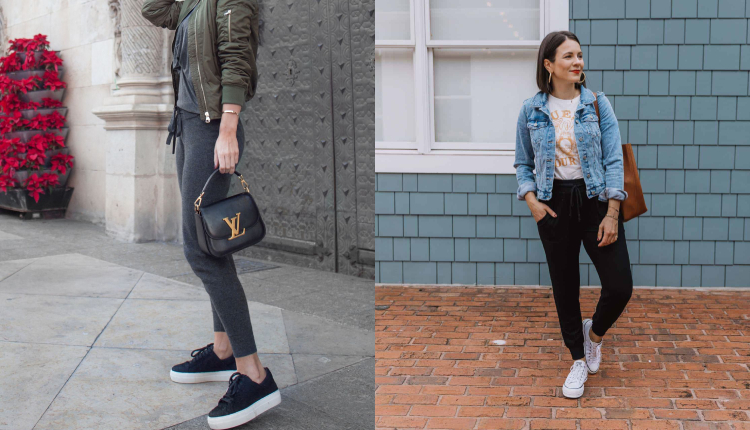 Since joggers are initially meant to be sportswear, the trends change, however. It perfectly pairs with wedge sneakers and adding up a leather jacket infuses the smoke of confidence and comfort. Not to mention, camo joggers and sneakers will be a stellar outlook when you choose them.
Sandals:
If you think a pair of sandals does not do justice for your joggers, then you are mistaken. It may be a great addition for athleisure as it proffers a casual and cute look when you step out. So, style the joggers with perfect footwear to go with the trend.
We will be delighted to have your thoughts and feedback. Please write to us at [email protected]
Follow Life and Trendz on Instagram:https://www.instagram.com/lifeandtrendz/
Facebook: https://www.facebook.com/lifeandtrendz
Twitter: https://twitter.com/LifeandTrendz