Turtleneck or polo neck is a skinny garment with close-fitting neck folds that typically covers the neck portion. Though they might look-like a close fit cloth, they are the most comfortable garments one can wear. As the winter is arriving, turtleneck sweaters are the most sought after clothing that people prefer. This cosy cloth has been in trend for a long period of time. Turtlenecks look more fashionable if you know the knack of flaunting it perfectly. Here, let us look at the top 5 ways in which one can flaunt that perfect 'turtleneck look'.
Classic Long Sleeves
When we say turtleneck clothes or turtleneck sweaters, it is obvious to choose the long-sleeved classic ones. This can be paired with any type of denim and a sneaker or ankle boots. Thus it can be styled in a cosy, voguish as well as a sporty way. For a more casual look, pair up an oversized turtleneck with a tight-fit skinny jean. Likewise for a more 'chic look' go vice-versa. Pair the tight-fit turtleneck with loose jeans, bell-bottom jeans or formal palazzos. Try to go for the high-waist denims when it comes to turtleneck sweaters.
Another classic look that can be pulled is the 'all black look'. Flaunting a black turtleneck with black pant and black jacket is still considered a ravishing fashion statement.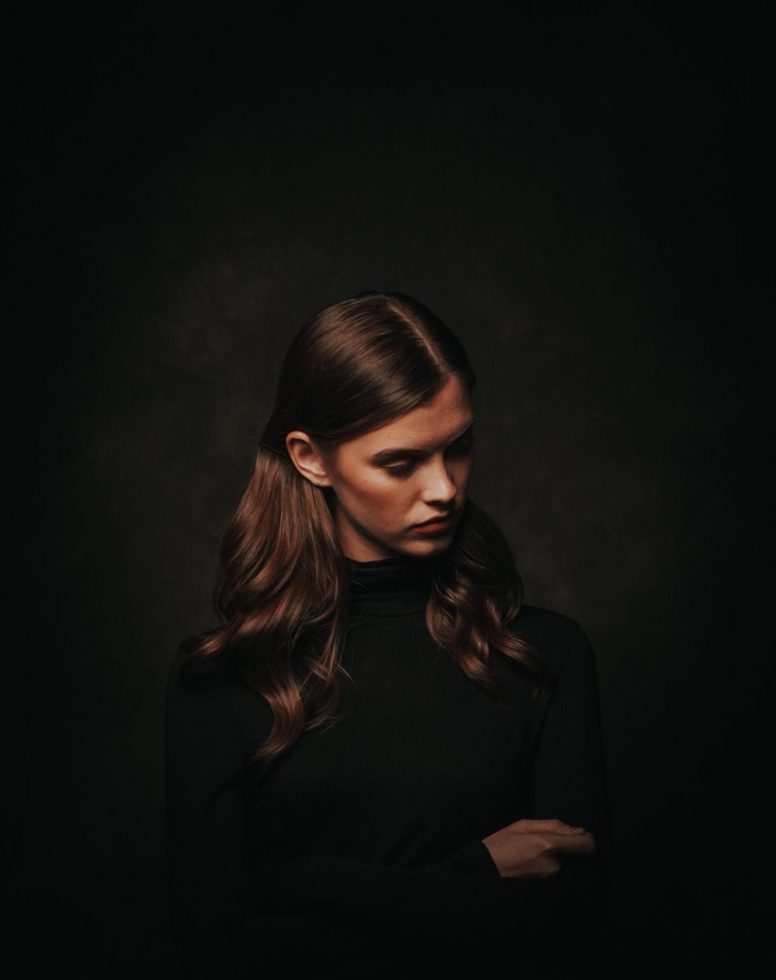 You may also like: Gorgeous Ways to Style High Neck Blouse Designs 
Turtleneck With A Coat
Thin and skinny turtlenecks and loose-knitted turtlenecks can always be paired with a long overcoat for an elegant formal look. Dark coloured turtlenecks can be coupled with light coloured coats and pants. Both the coat and the pant must be of the same colour that contrasts or highlights the turtleneck worn inside. Similarly, light coloured turtlenecks can be coupled with dark coloured overcoats. Both patterned and solid coats go well with turtlenecks.
Turtleneck With Skirts
It is not just the denim or palazzos that go well with turtlenecks. Skirts have been a style statement for years that can be donned with any type of garment which also includes the turtlenecks. Both classic miniskirt and a flowy long skirt goes well with solid turtlenecks. They can again be paired with a coat or worn as such. Another tip to complete the look is; flaunt the miniskirt look with ankle boots and the long skirt look with sneakers.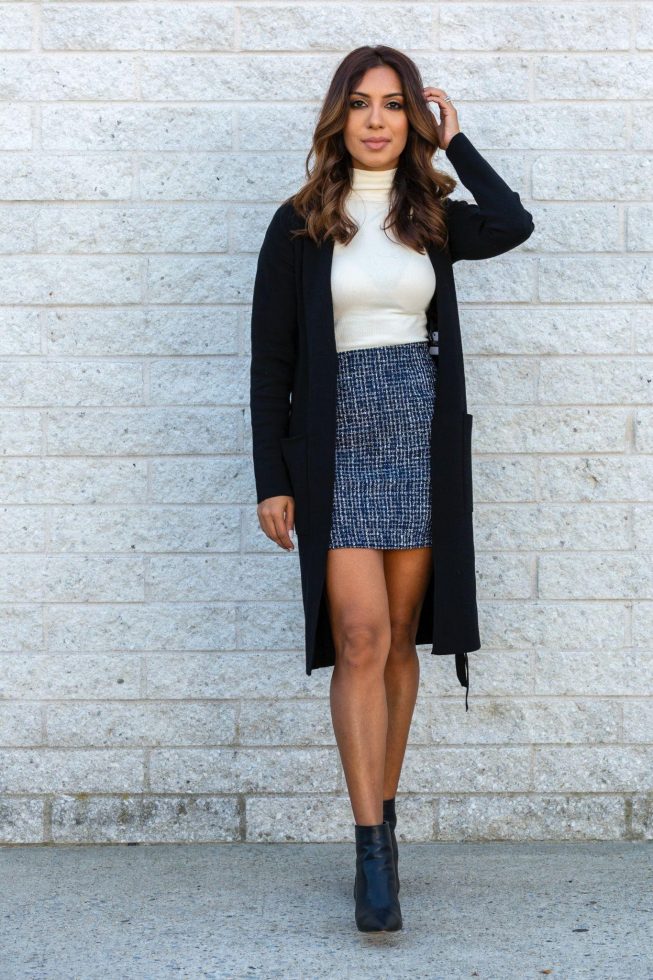 Turtleneck With Ethnic Dress
In recent trends, people wear tight fitting turtlenecks as a blouse for ethnic sarees. This adds an Indo-western tinch to your wardrobe and is obviously the more stylish way to wear a saree. Also, solid turtlenecks can be coupled with designer skirts to get that 'lehenga look'. Again, full sleeved turtlenecks are mostly preferred to go along with ethnic wear. This can easily make a person look stylish and charming at the same time.
Turtleneck With Neckpiece
Turtlenecks always draw attention towards your neck portion. Thus it can also be accessorised to elevate the fashion game. Remember that wrong accessories can even spoil the entire look. Gold chains with pendants, thick and long belt chains and pearl chains go well with black turtlenecks. Likewise gold jewels can also be coupled with white and beige turtlenecks. Long pendants are always a safe option if you want to experiment with accessories. Also, try coupling your turtlenecks with mufflers and scarves of suitable prints.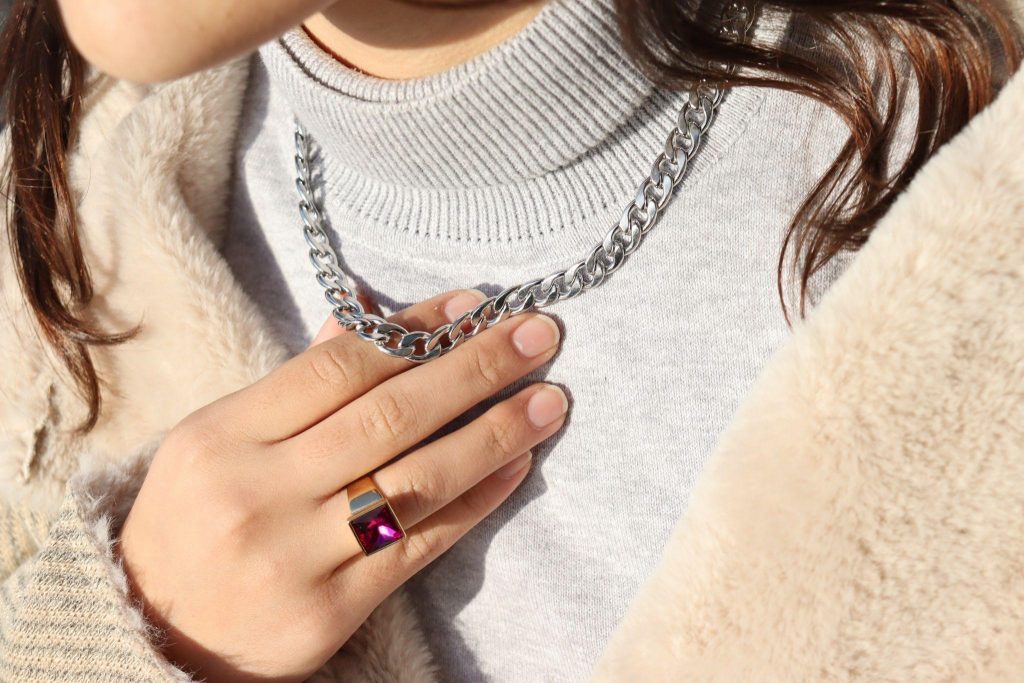 Always have a black turtleneck handy to don any of the above looks easily. Also you can try monochrome looks with turtlenecks. The monochrome look can also be elevated by adding jewels or scarves or coats to it.
Turtleneck has been styled in different ways over the years. The above mentioned are some classic ways to pull off turtlenecks. Try your own version of the turtleneck and create a fashion statement with the tips given in this article.
We will be delighted to have your thoughts and feedback. Please write to us at [email protected]
Follow Life and Trendz on Instagram: https://www.instagram.com/lifeandtrendz_com/
Facebook: https://www.facebook.com/lifeandtrendz
Twitter: https://twitter.com/LifeandTrendz