Spiderman is a fictional comic book character created by Steve Ditko and Stan Lee. This 'web shooter' is also one of the most loved marvel superheroes. Most of us have witnessed his heroics in the marvel film series. Also, at present, there are around 11 Spiderman movies featuring different cast and crew members. Be it Tobey Maguire, Tom Holland, or Andrew Garfield, we all know them as Peter Parker. Out of these many, there are certainly a few films that just stay in our minds forever. They give us a nostalgic feel whenever we watch them again. Especially, in the latest Spiderman: No Way Home, we witnessed all our nostalgic heroes and villain on the same screen. Also, this movie is considered one of the best Spiderman movies so far. Here, let us look at some other nostalgic Spiderman movies that you can definitely rewatch.
Spiderman
This Spiderman movie released in 2002 is the most nostalgic movie for many 90's kids out there. It is also the first instalment in Sam Raimi's Spiderman film series. The story revolves around Peter Parker who is bit by a genetically engineered spider and gains superhuman abilities. The film stars Tobey Maguire as Peter and also has one of the most notorious villains of the film series – the Green Goblin. It is also one of the best-made and highest-grossing films in this franchise.
You may also like: 6 Sci-fic Movies in Tamil Cinema
Spiderman 2
This second instalment got released in 2004. This magical film also has the same star cast. Here we are introduced to another fictional villain – Dr. Otto Octavius. Also, he is one of the visually interesting villains in the film series. The movie is widely accepted as the best Spiderman movie and also serves as a blueprint for subsequent Spiderman movies. This film's success led to the making of Spiderman 3 which is also a notable and nostalgic movie ever made.
The Amazing Spiderman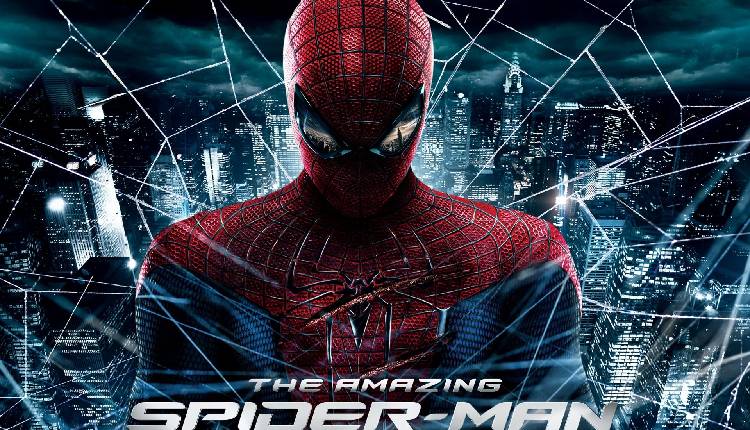 The Amazing Spiderman was released in 2012. It stars Andrew Garfield and Emma Stone as leads. This reboot film series also stars our own Irrfan Khan. The film is known for its music score, visual effects, and Garfield's performance. Though the film revolves around the same plot, it was taken in a breathtaking way. It garnered many favourable reviews and is definitely one of the must-watch movies in the Spiderman film series.
In this first instalment, Garfield fought the fictional monstrous lizard. Thereafter, in the second instalment of the movie, Spiderman fights supervillain Electro. This movie was also titled the Rise of the Electro. It was released in 2014. This one received some mixed responses at the box office.
Spiderman: Into The Spiderverse
This underrated film is an animated version released in 2018. It earned a lot of positive feedback from critics for its story, animation, characters, humour, and voice acting. This Spiderman film won many awards too. It was also a box office success and one of the highest-rated Spiderman movies in Rotten Tomato. The film's success also led to two more sequels.
Spiderman Homecoming
This Spiderman movie was released in 2017. It stars Zendaya and Tom Holland. Jon Watts directed this movie. This Spiderman movie has a sense of light touch to it. The recent 'No Way Home' and the before 'Far From Home' are sequels to the Homecoming series. Also, it is the latest Spiderman trilogy in the Marvel cinematic universe. These movies bring some interesting supervillains like the vulture and the sandman.
If you are new to marvel comics and Spiderman movies, then make sure to watch these 5 films. Furthermore, most of these movies are available on Hotstar and Netflix. Do watch them at the earliest. These are not just nostalgic but also some must-watch movies on OTT.
We will be delighted to have your thoughts and feedback. Please write to us at [email protected]
Follow Life and Trendz on Instagram: https://www.instagram.com/lifeandtrendz_com/
Facebook: https://www.facebook.com/lifeandtrendz
Twitter: https://twitter.com/LifeandTrendz