Palitana: World's First Vegan City
Did you know about the world's first vegan city? Palitana is a tiny city in Gujarat.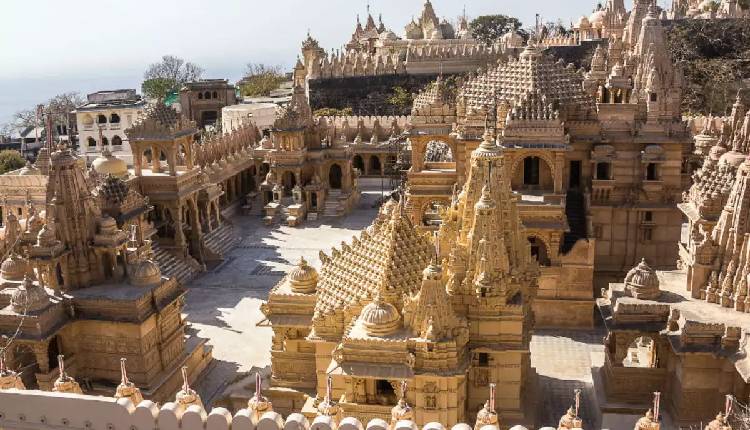 Palitana, One of the world's richest places with its culture and tradition is considered to be India. India has been praised for its different cultures and customs which make it actually unique all over the world. India has been still a mysterious country that has so many things to exhibit and even surprises you. It might be places associated with haunting, mysterious or even rich architectural sites. Undeniably, India is one such place to visit and spend a worthy vacation. You have infinite places to visit right from the top of India (Kashmir) to the tip or the bottom of the country (Kanyakumari). Here is one such unique place which is actually the world's first fully vegan or vegetarian city that is known as PALITANA.
PALITANA: VEGAN CITY
Situated in the Bhavnagar district of Gujarat, Palitana is a small city here. The place is placed among the purest and most revered destinations for those who follow Jainism. And here, it is totally illegal to slaughter animals for eating purposes, and selling eggs or meat is strictly prohibited. This vegan city has been recorded as being the only mountain with 900 temples in the world. When it comes to Jains, Palitana along with the mountain and the temples is highly important from a religious point of view. It is also the most sacred pilgrimage centre for the Jain community and is considered to be the world's largest temple complex as well. And if you are fond of non-veg, then this place is not for you. But if you wish to experience your life as a complete vegan, then you should travel to this place and spend a few days right here.
You may also like: Mawlynnong: Asia's The Cleanest Village 
HISTORY BEHIND THE PLACE:
In 2014, the government banned animal slaughter in this particular region and from then on, no animal has been harmed at this place. Well, how did the government implement such a ban? You might be curious to know the reason behind this implementation, right? Back in 2014, Around 200 Jain monks protested by going on a hunger strike to exhibit to the government that they would choose to die than kill an animal and consume it in this area. They also demanded to shut down all the 250 butcher shops and so the state government was compelled to impose such a rule at this place. That's how the city was declared to be a meat-free zone of the country and even in the entire world. Howbeit, dairy products such as milk, ghee, butter, etc and consumed by people. As Palitana is home to hundreds of temples, it stands out to be the major pilgrim centre for Jains. The hearsay goes as the saviour Adinatha once walked to the hills and the place has been important for the followers from then. Countless people have been following Jainism which could not be put into the numbers though.
We will be delighted to have your thoughts and feedback. Please write to us at [email protected]
Follow Life and Trendz on Instagram:https://www.instagram.com/lifeandtrendz/
Facebook: https://www.facebook.com/lifeandtrendz
Twitter: https://twitter.com/LifeandTrendz