Experience Andaaz- e Lucknow at Courtyard by Marriott Bengaluru Outer Ring Road
Indulge in the regal charm of Lucknow, the city of Nawabs, at Courtyard by Marriott Bengaluru Outer Ring Road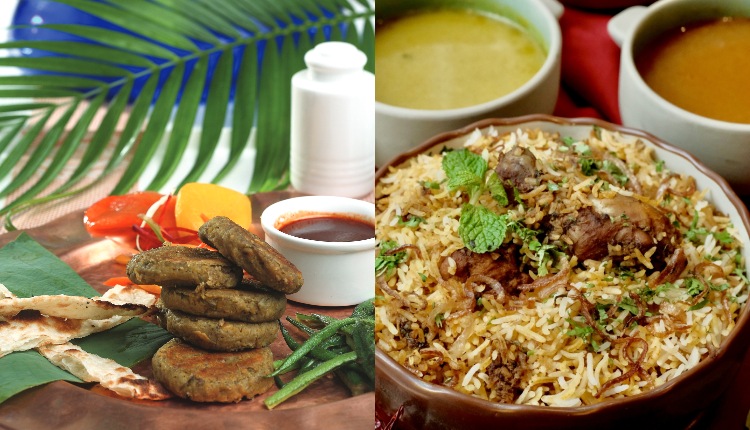 Indulge in the regal charm of Lucknow, the city of Nawabs, as Courtyard by Marriott Bengaluru Outer Ring Road invites you to savor the grandeur of Nawabi cuisine at the exclusive Andaaz-e-Lucknow Festival. Momo Cafe will transform into a haven for culinary enthusiasts, offering an 8-day feast that resonates with the opulence and tradition of Lucknow, from November 20th to November 27th.
Renowned home- chef Sriya Basu and the hotel's in-house culinary maestro, Executive Chef Vijay Bhandari, have come together to create a food festival that will be truly memorable. It promises an incredible line-up of dishes and desserts that are bound to rekindle your palate.
Sriya Basu, a talented chef originally from Lucknow, has gained a reputation for her exceptional culinary skills. As a dedicated home cook, her inspiration stems from observing professional chefs, and she takes great pleasure in experimenting with diverse ingredients to craft innovative recipes. Her culinary journey was initiated by the wisdom and passion for flavorful dishes passed down from her grandmother and mother, who imparted the enchanting skill of stirring the soul through the creation of delightful food.
Step into the Momo Cafe and be transported to a world where the fragrances of centuries-old royal recipes waft through the air. The talented team of chefs have crafted a menu that epitomizes the essence of Nawabi dining. Delight your palate with the richness of and much more!!
Head over to MOMO Café with your family and friends and be part of a gastronomic celebration that honors the grandeur of Lucknow's culinary heritage.
When: November 20th–November 27th, 2023
Time: Lunch 12:30 PM To 3 PM ; Dinner 7 PM to 11 PM
For Reservations, Contact +91 95136 53156 or +91 88841 61699