Travel Retail Services & Lagardère Travel Retail launch Relay Next Generation
Enhancing Travel Retail Experience at Kempegowda International Airport, Terminal 2, Bangalore.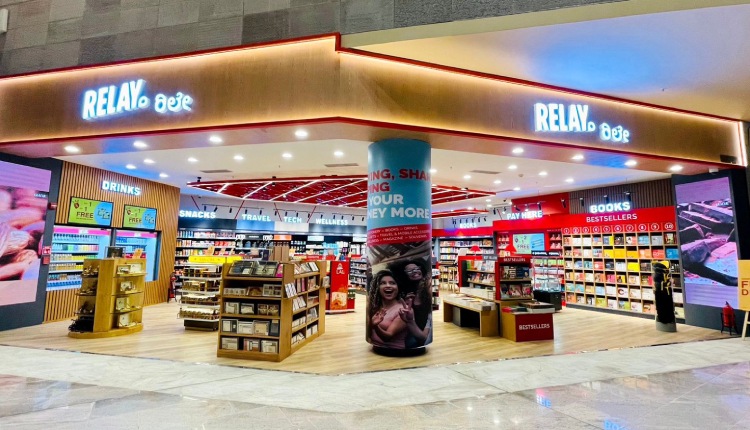 Travel Retail Services and Lagardère Travel Retail launched Relay Next Generation at the Kempegowda International Airport, Terminal 2, Bengaluru.
Travel Retail Services, Lagardère Travel Retail's trusted RELAY franchise partner in India since 2012, introduces two Relay Next Generation stores at Bangalore's Kempegowda International Airport, Terminal 2. This innovative Relay concept focuses on customer-centricity and adaptability, enhancing the shopping experience for travellers.
Revamped Shopping Experience
The Relay Next Generation stores at Bangalore International Airport, Terminal 2, introduce a fresh graphic identity and store design, fostering a welcoming atmosphere and enabling seamless store layout, merchandise, and product adjustments. These stores also feature dedicated spaces for local products and introduce a new self-checkout counter for added convenience.
Enhanced Product Presentation
To showcase their diverse product offerings, Relay introduces new category universes with unique designs. The flexible layout allows adjustments to align with changing customer trends and passenger preferences, catering to traveller's needs promptly.
Digitalized In-Store Experience
The iconic Relay red storefront gets a refreshed look with a new background colour. Digital self-checkouts, active LEDs, and in-store digital screens enhance the customer experience. Electronic shelf edge labels support pricing, promotions, and product recommendations.
Elevating the Travel Experience
Relay's brand positioning, "Travel made special," emphasizes tailored and enjoyable journeys. The tagline, "Relay. Make your journey more," centres around four pillars:
• One-Stop Shop: Offering all essential travel items in one place.
• Efficient & Adaptable: Providing a seamless, versatile experience for consumers and businesses.
• Cultural Awareness: Integrating daily trend and culture-related content into the experience.
• Global Presence: Serving travellers worldwide at various points in their journeys.
Global Reach
With over 1,100 stores in 27 countries, Relay serves one million passengers daily. Travel Retail Services, in partnership with Lagardère Travel Retail, exclusively franchises Relay in India, operating at seven major airports and planning to open five more stores in the near future. Their combination of local insights and global expertise ensures they meet the convenience needs of Indian customers.
Mr. Harmeet Grover, COO of Travel Retail Services, expressed his enthusiasm, saying, "The launch of Relay Next Generation marks a significant milestone in our mission to bring the most trendy and approachable design to our customers. Building on our strong pillars of customer service, we've continuously strived to enhance the experience at our newly designed Bangalore store. From category signage to the self-checkout counter, our focus is on providing the best customer experience through technology and a memorable journey at RELAY. Bangalore International Airport and Lagardère Travel Retail have always been supportive of delivering a superior experience to their customers, and this new concept further aligns with that commitment".