Amma in a Dabba: Bhookle Founder Arvind Ravichandran Wants to Celebrate Home Chefs, Pack Memories on Food Ordering App
Through the venture inspired by his mother, the former techie is making a difference in Chennai. Next up is Bengaluru.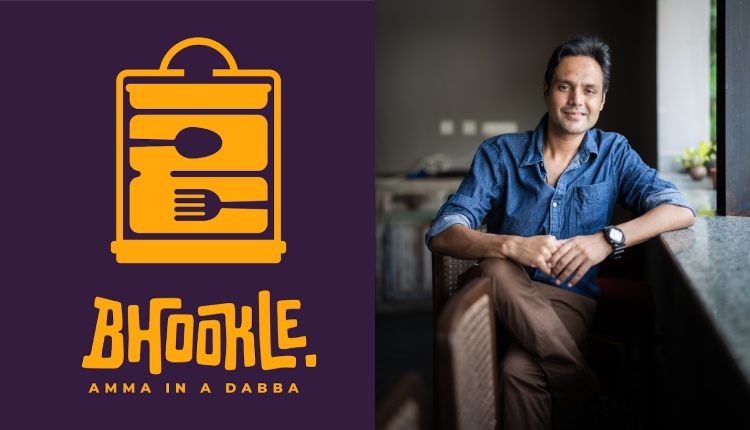 Story:
Every dish has a story. Every dish brings back memories. When it comes to homemade food, every dish reminds one of the mother who made it with that inimitable ingredients called love and a recipe all her own. It's a taste that is out of the world. But it's also a taste that is getting rarer and impossible to find on most food ordering apps.
What if you could place an order online and satisfy your craving with authentic homemade dishes anytime? There are so many mothers and cooks out there, and so many people craving homemade food. Connecting the two is the Bhookle app.
With a perfect tagline, 'Amma in a Dabba', this 'human-first' app connects talented home chefs in Chennai and customers who hanker for healthy, unique and diverse homemade foods. Founded by Mr. Arvind Ravichandran, a technologist and passionate food entrepreneur, Bhookle helps you find the right dish and connects you with the home chef preparing the dish. Bhookle, Made in Chennai, is the gateway to over 800 dishes from 12 food cultures, made by more than 50 home chefs.
Launched in June 2023, it has had over 1,000 downloads and has crossed more than 100 customers organically.
LifeAndTrendz.com caught up with Mr. Ravichandran, Founder & CEO of Bhookle. He kickstarted the journey of Bhookle with an ultimate vision of "Serving memories through food." To him, food is a medium of love and he remembers his mother through it.
Edited Excerpts from the Interaction:
How was Bhookle born?
I started taking baby steps towards Bhookle (Bhook or hunger + Google) a year back. Before Bhookle, I was in the US for almost two decades, working for Microsoft, Amazon and other companies. Then, I moved to Chennai which is my hometown, and Covid happened. I lost my mom to Covid in 2020. My mom is a person who likes to feed people. Her expression of love is through food. She loves feeding people. In my house, we don't cook for four people but for 10 or more – it may be either my friends or my dad's who share the meal.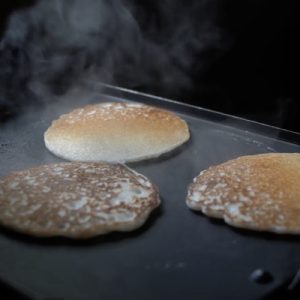 So, when a person like her gets displaced or snatched out of your life, then you miss the love, and the love through food. It made me wonder where I am going to get that one sambhar which my amma makes. None of the restaurants will be serving that. There are a lot of people who cook amazing foods around us. But we have a social inhibition – we are socially shy to knock on the doors of neighbours to ask for some amazing dishes they cook. That was the birth of Bhookle. We share foods during festivals like Diwali. So, why can't I bring that as a platform? That's how Bhookle was born.
You hold a Master's Degree from Iowa State University, have studied at New York University and Massachusetts Institute of Technology. How did that help you become a food entrepreneur?
It's a fusion.
I am a technologist at heart as I have been building products for Amazon and Microsoft. I know I can imagine certain things and I know that I can make them come to life. And I know that there is a market like this existing.
I like to eat and as a human I like to be fed. There is a lot of food exploration that I have done throughout the world where I had an opportunity to travel and relish a wide variety of foods, although I am vegetarian.
Food is something personal to me. I tell people I'm not in the business of selling food but of selling memories. Because when you eat some food, it triggers memories: "Oh my patti use to make these Kozhukattais!" You don't get that in brands or restaurants because memories are personal, you attach them with humans.
That's why I keep telling my team and customers that our goal is not to sell food and it's not about the number of orders. It's all about how many memories we are able to touch and trigger.
So, I am a technologist at heart, I am a product person and I can imagine products. Then, the cause of why I am doing this – food being very personal, food being something I love and I know other people love too. All of these came together.
How did you go about connecting technology and food?
Technology should be an enabler for business problems. There are hundreds of men and women who cook amazing food at their homes, but how can you get that? There is no way to do that. So, the problem is real.
I'm not just an entrepreneur myself but I am creating a community of micro-entrepreneurs. All the chefs we have are excellent people who cook amazing things but they are scared of other business functions like, 'How do I do delivery?' or 'How do I do customer care?' So, I come here and tell them, 'Hey, You are like an artist. You worry about painting your canvas. Let me bother about selling it.' That's how we partner.
As a technology person, I know what is the degree of technology to use to get this impact and I should not go overboard. I should understand the soul of the business – it is the memories, people like you who like to eat amazing food and the chefs who want to grow and become financially stable and create an identity. These are the problems I am solving. Technology is an enabler. So, we are doing that with our app.
Are we perfect like mature apps? No. But we do the basic things through it like ordering, customer support and more. And the app will grow with technology overtime. It's just born and it will soon be walking and you will see a lot of innovations from us.
The one thing which we do that I think that others don't do, is the 'human-centric' approach to food and the app. For example, we do not have a menu page. When it comes to other delivery apps, you will see the restaurant names and the menu. We are taking a 'human centric' approach where there is a curiosity behind 'Who is the chef?' and 'Where does he or she come from?' or 'Why is she cooking?'
I need to tell the human story first and then I need to tell people about the creations. That is where we take so much effort – not to make it look just like a food-ordering app but almost like a curiosity-of-human app. Where we give them all about who the person is cooking it and then make them understand the food. We write so much about the food. We need to educate the people. That is what the app is appreciated for. It's not about technical complexity, it's about the amount of information, the media, and the art of presenting a human. That's what makes it distinguishing when compared to other apps.
Tell us about your inspirations.
My inspiration is my amma (mom). It's very simple. My amma always wanted to be a food entrepreneur. No matter how much talent she had, she always got scared of using technology. She wanted to grow. I'm sure if someone like me had come and helped her, she would be the 'Top Home Chef in Chennai' and even in the country today. So, my inspiration is directly drawn from that.
There are so many ammas like my amma and there are so many uncles and so many talented people who do not know how to explore their talent. I am building a platform for them. But my personal inspiration is my mother. I started only after I realised the value of her food.
We are not a loud society. For example, if our amma prepares an amazing sambar, we don't hug her and say, 'It's beautiful'. In particular, the women in the family feel less appreciated. They need more appreciation and love. Sometimes we do not even say anything. They find this appreciation only when we have an extra cup of sambar or wipe our plate clean.
Now Imagine. If anyone orders food from, let's say, Mythili aunty on the platform, and words spread as, 'Mythili Aunty's food is amazing, you should try her sambar' or some other dish. Then, the person becomes an instant celebrity in her thing. There is so much value and happiness she feels from the feedback. That's what I want to give back to that human. That's why I always insist that it's the most human-centric app you can find in the food space.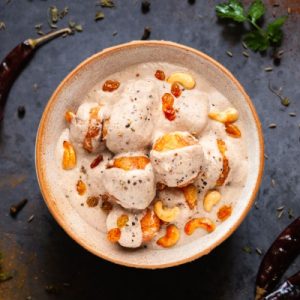 Tell us about the service that Bhookle app provides.
Bhookle app provides, basically, a food-ordering service. You can go and search for chefs around you. We show you how close or how far you are from them. We have a profile of each of the chefs and we tell the human story of who the chef is. We have nice videos of the chefs cooking and them talking to customers directly. We show the actual kitchen where the food is being prepared and we have nothing to hide. Then, we take care of what kind of food goes onto the menu.
Even in the cosmopolitan city like Chennai, If we say North Indian, we only know some 15 dishes like Kadaai Paneer, Dal Fry, Gobi Masala, etc. It is because restaurants have taught us that North Indian means those dishes (only).
In a country which is as diverse as India, I don't even have a proper representation of food on the table. Because the restaurants, conveniently, only pick food which they can make or store. If we take Sindhi foods, we have Sai Bhaji, Lolo and others which we have not even heard of. So, I also want to promote ethnic dishes. For example, in Chettinad cuisine, there are different types of sambar which you cannot find in any fancy restaurant.
We do not do blind on-boarding. We sit with the chef, we understand them and their style of cooking. Then we help them create a menu which is exciting and new. That is why people come to us a lot because we are not just a 'Pongal-Vada' company. We have that too but there is something exciting all the time. The way we consume food has changed. It's almost like Netflix. You won't watch the first movie that comes to you, you will take time. The browsing time will be more than the time of watching the movie.
The same way, people are curious about food. People consume information about new food. But these are not new foods, these are the foods which are forgotten and hidden from us. We will promote these types of food as well. The food is new, the people are new and we show you the actual picture of the dish. We do not want you to imagine what that 'Paneer Butter Masala' will look like.
In terms of customers, it is very simple. Go and see all the fabulous people around you in the app. Read about them, see the videos, see their foods, understand the food, and know the food. We put a lot of information on allergies and ingredients. We say what goes into the food and then we show you how it looks and then you can order. We take care of packing, we use a Bhookle bag which is reusable and free of cost.
Why did you choose Chennai to be your start location?
Because I am from Chennai and my team is from Chennai. I want to start in the native city because it will be comfortable. Since I have to meet all the chefs in person, it is easier for me to communicate and befriend them and start it from here. Also, the amount of love I am getting from the city is so amazing.
What is the response you got once you implemented the idea of Bhookle, from the home chefs and customers?
The response is amazing. There are two degrees to this equation. One is supply – people who can cook, the chefs. And the demand side – people who buy the food. I am amazed that 180 people reached out to me, saying that I will cook for you. In fact, when I started this a year back, the first seven months were not about technology but was about how to on-board the chefs. I once posted on Facebook saying, "Hey I am looking forward to building a platform for home chefs in Chennai, if someone is interested, please drop your number." I thought there would be one or two comments, but it was 150. That told me that there are so many people who are looking forward to a platform and that affirmation or belief only extended overtime.
The team is facing a challenge right now that so many people have come forward to cook. Right now, the demand is so much from people saying they will cook for us and wanting to make sure that we on-board them. It is very healthy. People understood the value of Bhookle.
From the customer side, we are getting fabulous reviews. People are discovering the taste of real homemade foods. They are saying, 'Is this how homemade paneer tastes like?' Here, there is no stored food being sold. We work only on pre-orders. If you want the order for tomorrow, you have to place the order today. Which means, someone will wake up in the morning, and they will make it freshly for you. And that shows in the food you eat. When compared to restaurant-cooked food, here, the home chef has to make every dish from scratch. So, the taste comes out. For example, we do not know a particular Bengali restaurant in the city. But we do have people from Bengal in the city who cook super-amazing food. We just don't know about it. That is the irony of India.
There are native Tamilians who wish to eat authentic, homemade Bengali foods like Rasagulla. You can now buy that from Bhookle. We have people like that who are trying new foods, who want healthy foods, who really enjoy home-cooked foods and are willing to wait. I think there is a large population like that. People really loved it and the feedback has been amazing. If you go to our Instagram, you will see our customers' feedback. We don't advertise and we don't even ask for feedback. They come to us and the response has been very overwhelming.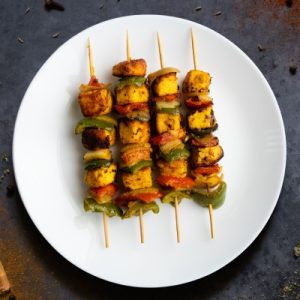 Under what qualification do you select home chefs to curate or does anybody who cook can enrol?
Anybody who cooks and has a healthy setup and little bit of a spacious kitchen can cook. That is the reason why we don't do online on-boarding. We go to their home, we see their kitchen and they need to be FSSAI certified. And for people who want to start anew, we tell them the process of getting FSSAI certified and we help them. But we insist that all the chefs on the app are FSSAI-certified, which we take seriously.
We do routine audits. We listen to every feedback. And we act on it.
So, anyone with a home setup who can cook at least for 5 to 10 people, we understand them and list them. We even ask them to cook in front of us. We tutor them and help them with everything. We have a range of chefs, who are professionals, single women who want to be financially independent… We do not say that you should have experience. As long as you are passionate and cook amazing food, we enrol you from all walks of life. That is what the true intent is.
Do the home chefs from Bhookle have any time restriction?
We tell them prior. For example, if you want an order for lunch tomorrow, you have to order tonight as we close orders at midnight. So, when they wake up, they know exactly what to cook and how much. Otherwise, it will lead to food wastage.
And, we work with the constraints of the home chefs. We are not going to overwhelm or put undue pressure on our chefs. It is designed to work around their life, not take their life.
Which dish and its story have wowed you recently from Bhookle's home chefs?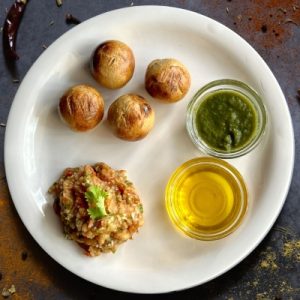 There is this very talented woman called Sangeeta in Ambattur, who cooks a dish called 'Kalyana Rasam'. That was amazing. It has a nice punch of flavours. Then, there is this other talented person called Kavita Khatri, who cooks 'Dal Bafla'. It's almost like a Poori with a Dal. I really loved it. The best cake I had in my life is from Abhilasha. She is a baker with us and the cake she makes is so good. In my humble life, wherever I have been, I have had a food exploration. This is something that I haven't had before. The cake she makes with natural ingredients is amazing. We cannot stop ourselves from bingeing. If there is one dish I fought with kids for, then it's this cake.
Which Indian city will be the next stop for establishing Bhookle?
Bengaluru will be the next one.
Since you have had spend 18 years in US, how much did you miss your mother's cooking?
I missed it, really. But somehow, I think, some of her fine touch or whatever it is, has passed on to me as I cook well. I have a lot of my mom's home-written recipes. Sometimes, I used to call her and ask some recipes when I was in the US. My mom used to make something called 'Mor Sambar' (not 'Mor Kulambu'). You cannot find this anywhere. She adds a tamarind-like paste mix and finally she adds curd to it. And the dish only has winter vegetables like radish, peas, drumstick and others. She would pair it with baby potatoes roast. It's a heavenly combination and it's beautiful. So, every time I called her to ask, she gave her recipes and some of that is now living through me. That's why I started this too. Similarly, you will have some 10 dishes which only your mom makes and are never known to anybody else. It only passed down by lineage.
Is Bhookle a tribute to mothers' cooking?
Yes. That's why the tagline we have for Bhookle is 'Amma in a dabba'. At the same time, we are very inclusive. We also have talented men on the platform. But amma is the biggest inspiration and I think a majority of our chefs are women. They represent our platform.
You may also like: Avishya Handloom An Interview with the Co-Founder, Jawahar Singh
We will be delighted to have your thoughts and feedback. Please write to us at [email protected]
Follow Life and Trendz on Instagram:https://www.instagram.com/lifeandtrendz/
Facebook: https://www.facebook.com/lifeandtrendz
Twitter: https://twitter.com/LifeandTrendz