Experimenting clothes never go out of trend. Fashion and clothing go hand in hand. Speaking of which, the Handloom textile industry has been popularly soaring. Lifeandtrendz has had stumble on one such beautiful Handloom clothing brand, Avishya.
Launched in 2016, Avishya was founded by Mr. Jawahar Singh and Ms. Kalaivani Sadagopan. The brand is a celebration of India's cultural heritage. Avishya began as a 100% online platform retailing handloom sarees, salwars, kurtas, fabrics, dress materials and the like. It turns out to be the favourite amidst the customers across India and worldwide.
We are delighted to have had an interaction with the Co-Founder of the brand, Jawahar Singh. So, let's hear it from him!
Excerpts from an interaction with Lifeandtrendz.com:
1. Tell us a little bit about your background?
Jawahar: Basically, Avishya was started by myself and my Co-Founder, Kalaivani Sadagopan. We started it together. We are not really from the Business family or have any entrepreneurial background. I was a professional who worked in a complete corporate world for 25 years. My Co-Founder, Kalaivani is a good friend of mine and was my colleague as well as a part of my marketing team in Club Mahindra Holidays.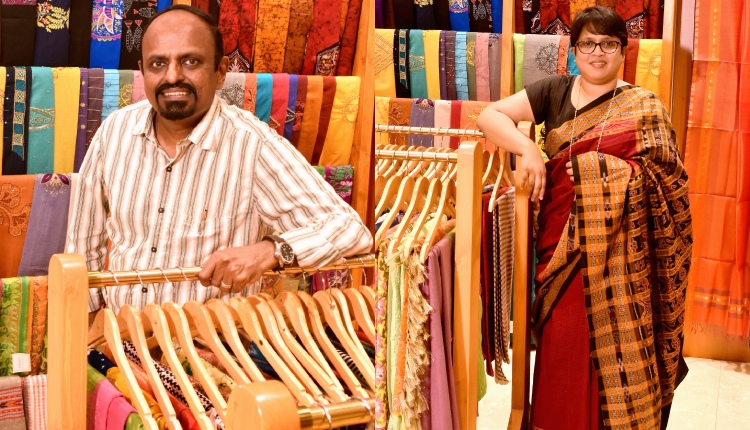 We both held eminent positions in the esteemed companies including Club Mahindra, MRF – Funskool, Carat Lane, CSS Corp and a few others. Thereby, we honed our skills in marketing world, business development and management. It was while we were working along, we always thought of starting up something of our own.
2. What made you start a handloom clothing brand, Avishya?
Jawahar: In late 2012, Kalaivani and myself, joined and conferred about starting something of our own and plunge into it. We got into Business consulting while we were not sure about what we wanted to do. However, we were sure we want something of our own but since we were into corporate world, we hardly had time to ideate or do any market survey.
Meanwhile, we got a lot of new assignments, we started working on them with enough experiences. Simultaneously, we had an open mind to work something on our own. We were consulting with quite a few clients in and around South India. One of our clients was having a chain of stores, selling Kanjeevaram sarees. So, we did a six months assignment to them.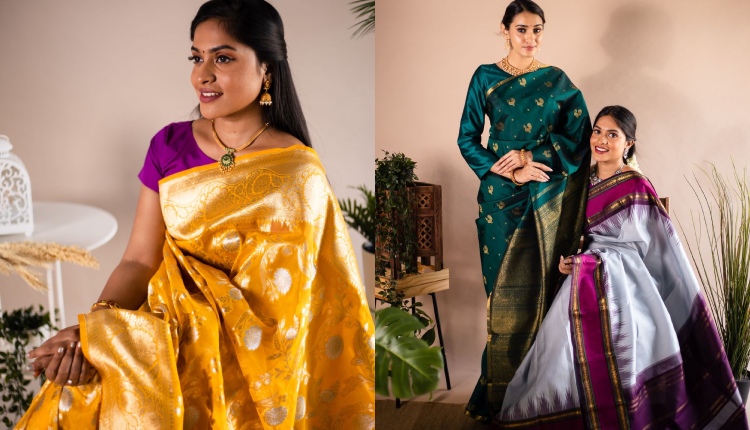 It was while working on Kanjeevaram segment, we realize that handloom is much more than this. There is a lot of Kanjeevaram varieties of sarees and a lot of handloom sarees across India. The motifs, cultures and colours and diverse varieties of handloom sarees. There is really a treasure trove of sarees across the country.
"There are multiple weaving clusters, more than 100 Handloom weaving clusters
across the country and beautiful work exists."
Once we finished the project on the segment, we realized that there is a huge opportunity of doing this online. Kalaivani, with a strong online background and I, myself, is an overall Marketing guy, we thought of taking it online as it has a huge opportunity. The major reasons are that handloom production centre is spread out across the country and the variety and diversity of handloom are so beautiful. Secondly, we realized that there is a strong international market for this as well.
So, we take it on online for its huge opportunity and that's how Avishya was born. The brand name, Avishya, means "desire" or "wish" in Sanskrit. We blocked the name immediately as it was available and started working on the website at the end of 2015. Thereby, we launched it on January 2016.
3. What do you think that makes handloom unique?
Jawahar: Very less things in the world are directly made by using human intelligence. I think it is important to look into the handmade aesthetics and products. Also, there is a huge movement, sustainable living or say, sustainable clothing. On the other hand, we have fast fashion wherein you will purchase a dress and wear it once or twice and you get bored of and throw it. You will go for another piece of clothing and the cycle goes on.
People think its very cheap but they do not realize buying it six times. While buying it all the six times, people also do not realize the waste it generates. It will end up in the earth or in the sea in terms of disposal. So, there is a worldwide movement called sustainable clothing or sustainable living. And Handloom is perfect example of sustainable clothing that is one of the major reasons why handloom plays pivotal role for the next generation.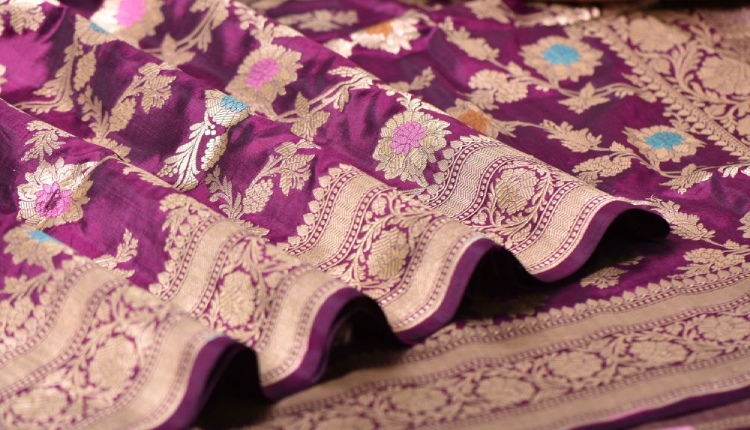 While handloom is a very traditional pursuit, the weaving, the pattern, the methods and the techniques have been passed on from great grandfathers to next generations. Although it is an extremely traditional thing, it is something which I believe will really have a strong feeling of cultural foundation to the next generation about India's diversity and culture.
Handloom is really a complete mix-match of different things what India is. India is not a place but it is literally 25 different places. So, its handloom beautifully represents the interplay of vibrant colours, different designs, different culture, different motifs and more. Overall, handloom is a true representation of India which is also very eco-friendly. It includes a responsible consumption and it should be a matter of pride to buy and wear handloom clothing.
There are about 4 million handloom weavers in India as of now. Handloom is the second biggest employment generator after Agriculture. For us, also, we wanted to own a business and we got into it. It is really like giving a tribute to our nation in a beautiful way and not in an old-fashioned way, thereby captivating the younger generation as well.
4. Where do you source the raw material from?
Jawahar: We source raw material from all over India. There are some 100 to 150 places but we directly source from 50 to 60 places across the country. The supply network is set up from last 7 years, from 2016 onwards. Before starting Avishya, we travelled all over the country for about 3 to 4 months through which we got early connects from different clusters. And once, we started the brand, we contacted them and started working with them by connecting them online.
       "Weavers are very simple person and they will not trust a new person easily.
                                                     Even if you pay, they think of whether to give materials to this person or not.
               They only want to do business with people who are with them for long term.
They are very proud people. They are artists!"
5. Tell us about the artisans who weave the tales of heritage and modernity into every thread?
Jawahar: As it is a very traditional profession, 90% of the artisans are third generation people. Weavers are respected by many of the old kings of that time from various parts of India. They all do have a lot of pride in their profession and preferably, they make their children to continue their profession. Of course, it is not a lucrative profession.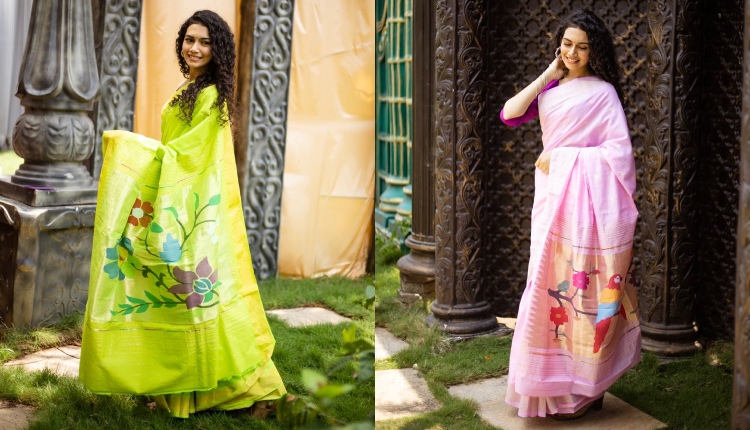 For instance, when a cotton saree is made using powerloom, you can get it at a cheaper rate. But when the same clothing is woven by a hand, it will cost around 2000 rupees minimum, depending upon the art work goes into it. When it comes to any handloom saree, about 1/3rd of the cost goes to the labours' or weavers' wage. This is the reason behind why handloom clothing is expensive which most of the customers do not understand.
6. How did the pandemic affect your Business? How did you manage to overcome it?
Jawahar: Things were really good as we launched. We got a huge welcome. We continuously started getting more and more weavers. We got customers and even today, 2/3rd of our customers from international, all are Indian diaspora living in UK, USA, Singapore and more. Although they have Indian shops overseas, the variety is much more in India and we are able to offer them huge variety of handlooms at a competitive price. The delivery is not a problem as we do it via international couriers. So, Business grew well. Unfortunately, pandemic hit us badly.
Because firstly, our sarees are expensive compared to regular sarees. So, people buy it mostly for occasion or for wearing it to work. It's because the handloom sarees give majestic look naturally. For two years, every thing was shut down and the weddings and special occasion only had a very few members. Indian women do not like wearing the same saree for every wedding they attend. And that was how saree business decline.
Secondly, due to pandemic, a whole lot of people started small online businesses on Instagram. Suddenly, people began buying sarees online in bulk as various people plunge into online saree business. On the other hand, customers had bad experience as they did not receive what they expect from online shopping page. Immediately, some mistrust towards online started surging. So, that's when we thought we need to open stores to establish our brand strongly while continuing online simultaneously.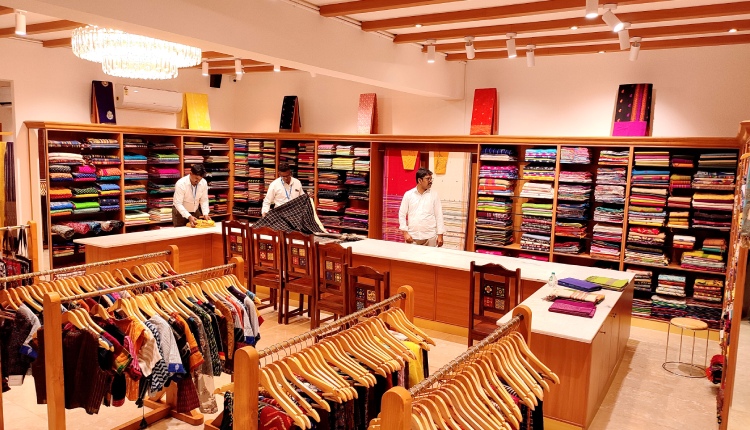 To open stores, of course, we need funding. By God's grace, we got backed by a group of Angel investors in US, who are quite interested in what were doing. As premium store is expensive to start, we got enough investment for Avishya. We opened the first physical store in Chennai's Alwarpet at TTK Road, and hope to open one more in Chennai as well from there, we expand the brand by opening stores in Bengaluru and Hyderabad in future.
And yeah! our business declined during pandemic. In a sense, it made us go offline to open a store. So, we thought of scaling up our business from there.
7. Besides being a 100% online platform, why did you choose Chennai to launch the brand's first physical store?
Jawahar: Since we are based in Chennai, we thought it would be good to start from here.
8. In your opinion, what do you think is the problem with the way people are consuming fashion today?
Jawahar: In my opinion, the problem the way people are consuming fashion today, is that I think their attention span is very low and trends are changing too fast. Thanks to Instagram and other social media platforms, something else is trending for every two days. This is forcing people or putting a lot of pressure on them for clothing as if to change their clothing too often.
So, Manufacturers also following the trend which in turn makes them to launch new line every month or then. People are going for trendy-driven clothing than elegant ones. Rather than dressing up for confidence, people are dressing up trendy to embrace self-confidence.
9. How is it to have handcrafted accessories business simultaneously?
Jawahar: Accessories are related to handlooms or handcraft. We have handcrafted accessories which directly includes dupattas, readymade blouses, and Kantha embroidered hand bags.
We are also planning to introduce more lines of hand bags based on different techniques. So, we will definitely be expanding the bag line. Again, stoles and dupattas are another from of accessories which women love to pair it up with tees or kurtas. And of course, we have a small line of handmade jewellery. To make jewellery, we go for different artisans.
10. What is the brand's vision?
Jawahar: Avishya – The whole thing is our passion for handloom. Our vision is to connect every handloom cluster in India and every handmade product in India to the whole world. We really think that our vision is to showcase the beauty of India's weaves and crafts to the entire world. I think its something which every Indian can be proud of. There is some really beautiful and explicit work which has been done in India and it is our mission to showcase it to the world.
Social Media Handles
https://www.facebook.com/avishyastyle/
https://www.instagram.com/avishya_style
Website
You may also like: Meet the Young Restaurateurs, Vigash Priyan and Deepan from Tirupur; The Grove
We will be delighted to have your thoughts and feedback. Please write to us at [email protected]
Follow Life and Trendz on Instagram:https://www.instagram.com/lifeandtrendz/
Facebook: https://www.facebook.com/lifeandtrendz
Twitter: https://twitter.com/LifeandTrendz