Infuse the feel of love with the super-cute cheap-dating ideas!
Get ideas from romantic bike rides to star-gazing!
When it comes to dating, you do not want go for a candle-light dinner or planning something great by spending lots of money. We do not have enough money all the time to have that fantasy world of dining with the special one but we could go for some cheap ideas which would make you feel great. In fact, it would give you and your date more happiness and excitement than the most expensive dating-things. Surely, you would find it super-amazing and fun when you go for cheap date ideas. Check out the following cheerful and cheapest dating ideas for valentine's day to incorporate.
Cheapest Dating Ideas for Valentine's Day:
Bike-ride Dating:
Well, bikes are one of the most romantic as well as super-cheap thing to hire. If you own a bike, then it's gonna be a complete cheap-date. But if you do not own a bike, you could hire a bike for a limited time and enjoy your lovely ride with your date.  This is because bike rides offer you pleasant scenery and give you the most pleasurable conversation without any pressure.
You may also like: How to give Individual Space in a Relationship?
Make Your Own Home-restaurant:
If you do not feel like going out or it is not your thing, you could go for preparing a home-restaurant. Here is where you clean the house, dim the lights, play on the pleasant music, prepare palatable lovely dishes, and create that lovey-dovey atmosphere at home. All it provides you is that you are the only one being existed in that very beautiful moment.
Go for Market-shopping:
We very-well know that markets are spacious to walk and could able to shop for foods and clothes and other things. It is good to go shopping at these markets such as charity shops which would not make you spend more money though. You could hunt and hang around together which would make you excited and happy.
Build a Blanket-fort: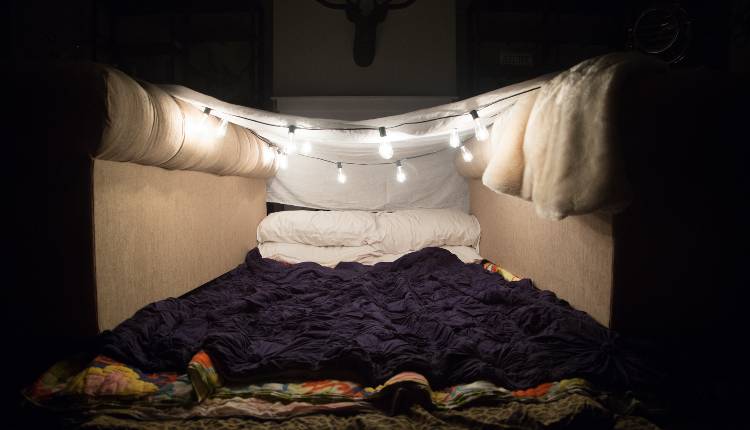 Like Home-Restaurant, you could go for the old blanket fort which would be preferred by most of the people. Create the perfect blanket or couch fort which comes with a TV and a mattress along with snacks and a movie in the fort as well. This completes the most amazing fort of love and pleasure. Get that comfortable love feel between you and your partner.
Choose Couple Video Games:
Nothing could give you that active yet passionate love when you play video games together. Also, set your favorite food and drinks by your side and play an astonishing game together.
Seek Out for Great & Pleasant View:
If you are crushing on someone or attracted to them, just take them for a walk and find a great view as well. It would do magic for your to-be relationship and make up your romance by going for sunset or a star-gazing would do much for you. Nothing could beat the romantic feel of gazing at the star with your loved one by your side. Together the gazing would turn out to be the passionate love fragrance.
We will be delighted to have your thoughts and feedback. Please write to us at [email protected]
Follow Life and Trendz on Instagram: https://instagram.com/lifeandtrendz?igshid=Yzg5MTU1MDY=
Facebook: https://www.facebook.com/lifeandtrendz
Twitter: https://twitter.com/LifeandTrendz