As your important preparation for the big day is done, the next big thing in your to-do list to spend your precious days after your wedding – honeymoon. Well, December is a season of Joy and so you plan to have your honeymoon trip. You will hear a lot of suggestions from friends and family, from within the country and abroad.
If you are the person who wants explore and try new places and make it special as it's your first outing together as a couple. So, here's a list of exotic honeymoon destinations in India you never knew.
Exotic Honeymoon Destinations in India:
Horsley Hills
This hill station lies in the state of Andhra Pradesh. The 'Horsley Hills' named after the collector of Cuddapah district W. D. Horsley. It's situated 144km away from Tirupati, a convenient place for couples who go there for first darshan post starting a new life together. The hill is surrounded by lush greenery, this beautiful hill station boasts of several attractions like Koundinya Wildlife Sanctuary, Environment Park and Mallama Temple.
You may also like: 5 Different Types of Honeymoon Destinations
Chakrata, Uttarakhand
Renowned scenic tourist spot located in Dehradun district of Uttranchal. It was originally a British Indian Army Cantonment, it lies 7000 feet above sea level between two rivers Tons & Yamuna. Surrounded by lush greenery and Tiger Falls is one of the biggest attractions of this place. If you are interested in mythology and religious places, Chakrata is dotted with a lot of temples like Lakhwar, Mahasu Devta Temple, also Radina and Thaina are connected with legends in Mahabharata, which make it a must-visit during your trip there.
Yumthang Valley
Also known as "Valley of Flowers" located in the Northern state of Sikkim, a visual treat for the eyes. Picture perfect place to spend time alone together with your partner amidst the green slopes covered with trees, yaks grazing in the flower-spangled grassy plains, and the serene, tranquility of the valley. On the way to Yumthang valley lies Lachung, a beautiful village. A must-visit place here is also Zero Point at an altitude of more than 5000 m, where it snows even as early as June. An enchanting place to visit and also very difficult to leave.
Tarkarli
Located 546km away from Mumbai, for all those adventure freaks it offers everything: serenity, unexplored beautiful beaches, romantic houseboats to stay in, wonderful seafood, and also exciting options like scuba diving, etc. Clear blue waters draw everyone for snorkeling, scuba diving, swimming. Sindhudurg, Vijaydurg, Sawantwadi are close by to explore, rich with history from times of Shivaji Maharaja.
Dalhousie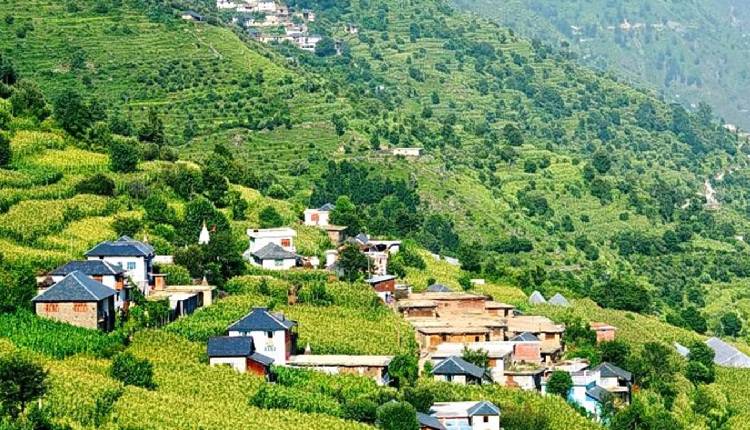 A popular destination for the tourists, especially during the season of winter. The splendid hike, snow covered trees during winters make a perfect scenery for couples to enjoy the honeymoon.
Jawhar
Often known as "Mahabaleshwar of Thane district"- located  180km from Mumbai. Jawhar is home to a rich tribal culture and famous Warli paintings. This picturesque hill station is renowned for trekking, Bhutapgad relics, Dadar Kopra Falls; Shirpamal, where Shivaji Maharaj camped on his way to Surat is near Jawhar. This is honeymoon spot for couples who want to be closer home while honeymooning but yet want to enjoy the joys of going somewhere beautiful.
Pangong
Also referred to as Pangong Tso, situated in the quaint district of Leh 4350 m above sea level. The beauty of this place that it lies half way in Tibet, and a lovely place for camping near the lake with your significant other. Featured in the very popular movie, 3 Idiots.
Rishikesh
"Gateway to the Garhwal Himalayas" – this is the 7th largest city in India. This small town attracts adventure seekers and also a major pilgrimage spot for Hindus. Perfect for people who seek to lose themselves in the mythological Maya of this place.
Mcleod Ganj, Dharamsala
"Little Lhasa" – Land of His Holiness the Dalai Lama. This place is popular among trekkers, the cultural blend of Tibetan and some of the British influence. It has the most mesmerizing landscapes in the entire state of Himachal Pradesh thus attract several tourist years after year. The city boasts of Dal Lake, Bhagsunath, Nurpur, War Memorial, etc.
Ranikhet
Yet another charm from Uttarakhand provides the best views of Himalayan ranges, Ranikhet literally means "Queen's Meadow" and also has an old-world romantic story associated with it. Places to visit near Ranikhet are Bhalu Dam, Chaukhutia, Jhula-Devi Temple, Manila.
Pahalgam
This not only hill stations but also a recreation resort too located in the heavenly Jammu and Kashmir. Pahalgam was once a famous tourist destination and favourite shooting spot for Hindi films. Became less known due to the popularity of other destinations like Srinagar.
Dhanaulti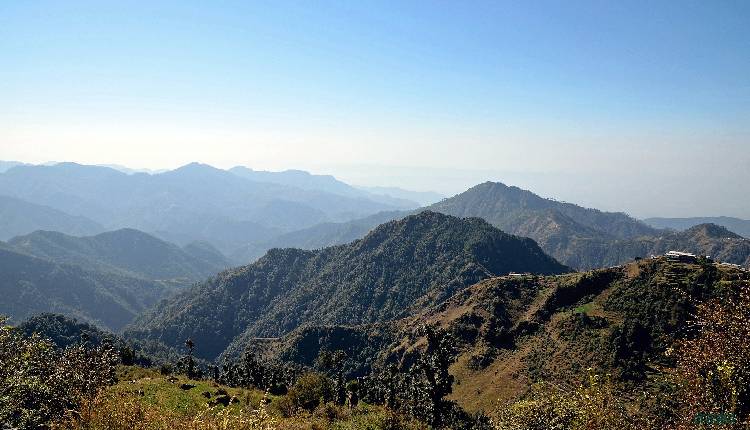 This popular hill station is just a few minutes travel away from Mussoorie. Situated in the proximity of hill stations at Uttarakhand like Mussoorie and Chamba. For the past few couples preferred Dhanaulti instead Mussories as a honeymoon destination, because it is less crowded, maintains a quiet charm and perfectly set for newly married.
Khajuraho
Khajuraho is most popular tourist and unique honeymoon destination in Madhya Pradesh. Best known for the famous ancient temples which depict some of the finest arts and only 10% of it hold erotic sculptures. The Nagara architectural style of temples and sculptures were built between 950 and 1050 AD. The place has a unique and exotic.
Auli
Auli is snow covered hill stations in India. An ideal place for skiing covered with evergreen conifers and oak forest. The best time to visit Auli is between November to February.
We will be delighted to have your thoughts and feedback. Please write to us at [email protected]
Follow Life and Trendz on Instagram: https://www.instagram.com/lifeandtrendz_com/
Facebook: https://www.facebook.com/lifeandtrendz
Twitter: https://twitter.com/LifeandTrendz