There are numerous undiscovered Hollywood-style sites in India that you may not be aware of. We started this article by discussing various low-budget Hollywood locations where you can enjoy a spectacular photoshoot experience. But then we discovered some stunning Hollywood-style sites that you would never believe exist in India. So, if you're planning a trip to another country to conduct an amazing photoshoot for anything, check out these Hollywood-style locations beforehand. Because we're confident that these will suffice. So, without further ado, let us get right to work.
Amazing Hollywood-style sites for photoshoots in India:
Dudhsagar Waterfall
Dudhsagar waterfalls are something you may have heard of but didn't know the name for. We understand how you feel because we were there as well. This is the actual waterfall shown in the popular SRK and Deepika Padukone film The Chennai Express. This magnificent waterfall is India's fifth highest waterfall. As a result, ensuring that your images turn out beautiful without even attempting will be a piece of cake. If you want to do a couple photoshoots to remember an important occasion for the rest of your life, this may be one of the top places in India. Oh, and almost forgot to mention that this location is in Goa, so you won't have any trouble finding it.
You may also like: 5 Colourful Places to Stop-by in India 
Shonga tser Lake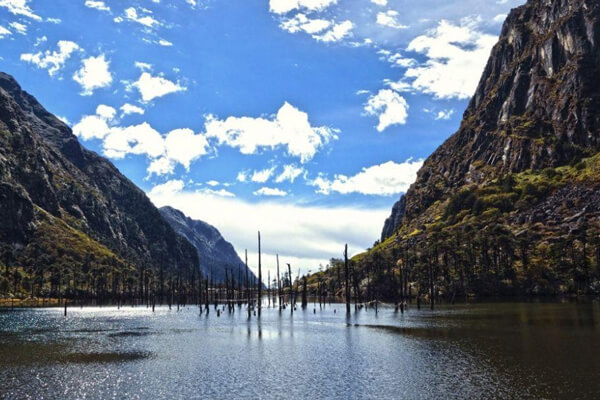 Even the name doesn't sound particularly Indian, but you'll have to trust us when we say this place exists in India. Because it is the truth, and if you don't believe us, just google the name. Arunachal Pradesh is the location of this great photoshoot location. This lake in northeastern India is about 10,000 feet above sea level. If you're looking for a place similar to Norway or Canada, this is a great option.
The lake is surrounded by calm and gorgeous views, and it is undoubtedly a Hollywood-style location in India that everyone should see. In case you're wondering, this lake was used in the film Koyla. Many people presumably refer to it as Madhuri Lake because Madhuri Dixit played the lead part in the film Koyla.
The Martand Sun Temple
After the release of the Bollywood film Haider, this unique Hollywood-like location became popular. This incredible shooting location is in Jammu and Kashmir's Kashmir Valley. There are many other places in Kashmir that you would choose, and we agree. However, if you are a history buff or simply enjoy old architecture, the ruins of this location will be a great location for your ideal photo shoot. This incredible Hollywood-like setting reminds us of Rome and the canyons seen in many Hollywood films.
Nahargarh Fort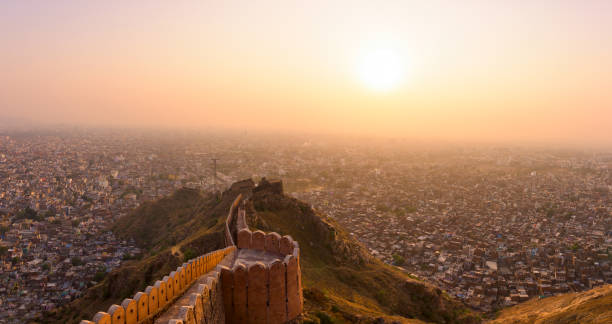 You're probably wondering what's so Hollywood about a fort. You'd be amazed at how essential this specific shooting location in India is. Many Indian tourists overlook this location, which reminds us of one of the world's wonders. It's similar to the Great Wall of China if you haven't guessed. We won't stand in your way if you want to do a destination photoshoot on the amazing Great Wall of China. But you must also consider Nahargarh Fort. Because it is relatively easy to go to, reasonably priced, and equally as stunning as one of the world's wonders of the world.
If you want to take a desi-style photoshoot, you have no choice but to choose this photographic location. We can already picture how much attention a photograph with a bride in a lehenga in the Nahargarh Fort would draw.
These are some of the most spectacular Hollywood-style shooting locations in India that you should visit. Have you ever gone to any of these breathtaking photoshoot locations? If so, please tell us about your experience; we'd love to learn more!
We will be delighted to have your thoughts and feedback. Please write to us at [email protected]
Follow Life and Trendz on Instagram: https://instagram.com/lifeandtrendz?igshid=Yzg5MTU1MDY=
Facebook: https://www.facebook.com/lifeandtrendz
Twitter: https://twitter.com/LifeandTrendz