Theme park days give children a chance to at last let loose and have fun while also giving parents and adults a break from their daily routine. With Summer approaching faster than expected, you may need to take a break from your regular routine and spend the day with your children splashing around in water rides and being adventurous in theme parks. So, let's take a look at some of the best theme parks in India that you should visit this summer if you want to have a good time!
Kid-friendly theme parks in India:
Wonderla, Bangalore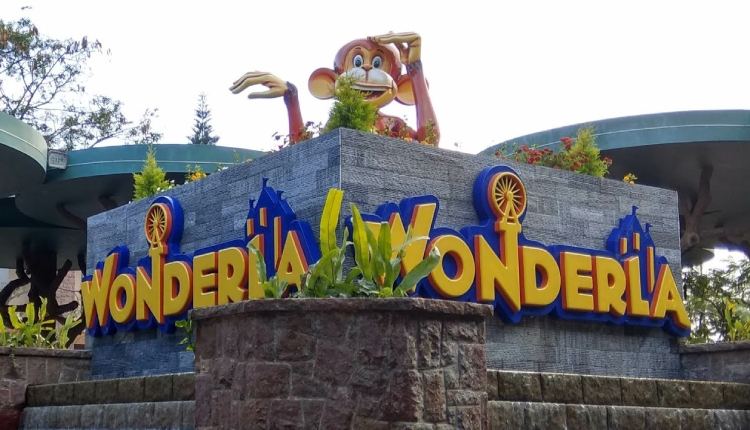 This amusement park, which is 28 kilometres outside of Bangalore, is ideal if you want to get out of the town quickly. Wonderla is a top amusement park with cutting-edge features and attractions. You can experience some almost life-stopping rides like Insanity, Mixer, Maverick, Y-Scream, as well as Bamba. There are many rides available to keep kids entertained. A fully functional, electrically operated rain-shower dance floor is also present. Wonderla features a water park with changing rooms and showers. Besides that, it has five different dining options and strategically placed restrooms for your convenience.
You may also like: 5 Kid-friendly Travel Destinations: Holiday! 
Adlabs Imagica, Pune
For the best family interactive experience, look no further than Adlabs Imagica in Pune. You can find everything you need on the 130-acre property, which doubles as a water park, amusement park, snow park, as well as a game zone. At Adlabs Imagica, you can let your children explore the eerie fortress of Salimgarh and learn the tale of the princess who was imprisoned there permanently. The location has both engaging rides and a collaborative game where you and your kids can help Alibaba. You can create lasting memories with your children at this fantastic theme park, which is packed with exciting activities.
Essel World and Water Kingdom, Mumbai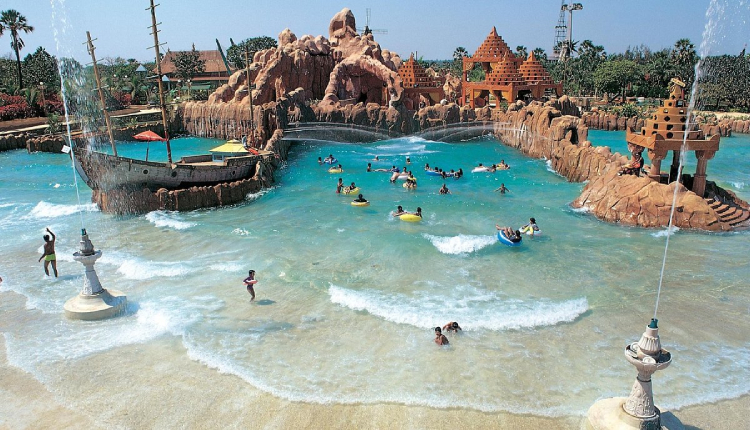 Essel World Mumbai continues to welcome a wide variety of visitors in an era when most amusement park rides step outside their comfort zones to provide heart-pounding thrills that might be hazardous for young children. You can fasten your safety belt and be planned to launch into the air before falling again, while your small children can skate down the ice rink with trainees helping them. In a hot and humid environment, who wouldn't want a quick splash of water to cool off? You can choose from a number of water slides as well as rides at the Essel Water Kingdom. A second kid-friendly playground is the Goofers Lagoon. At Essel World, there's really, as they say, something for everyone!
Kishkinta Theme Park, Chennai
Kishkinta Theme Park, which was named after the fabled monkey empire in the epic Ramayana, is a full-fledged family entertainment area. This theme park in Chennai offers a wide range of entertaining activities, including thrilling rides and water slides. Kishkinta, a 120-acre expanse of thrilling terrain, implores adventurers of all ages to engage in endless fun. Super Jumper, Space Shuttle, and other exhilarating rides can put your desire for outdoor fun to the test. Everyone from six to sixty can enjoy hours of entertainment on family rides like Arabian Nights, Bumper Car, as well as Road Train. If you're thinking of taking your family to the park, you can be sure they'll have a great time and make some priceless memories there.
Ramoji Film City, Hyderabad
Take the family to Ramoji Film City in Hyderabad on their following vacation if they have already witnessed the thrilling attractions and quick rides of theme parks for kids in India. Their familiarity with Bollywood will aid them as they tour the 1600-acre theme park that was once a movie studio. Ramoji Film City, which according to the Guinness Book of World Records is the largest film city in the world, is the ideal location to explore many different parts of the globe. You can visit the property's amusement park when you get tired of watching Indian movies and seeing the sets. It is among the best theme parks in India for kids, featuring play areas like Timberland, Fundustan, Thrillville, as well as Wonderville.
MGM Dizzee World, Chennai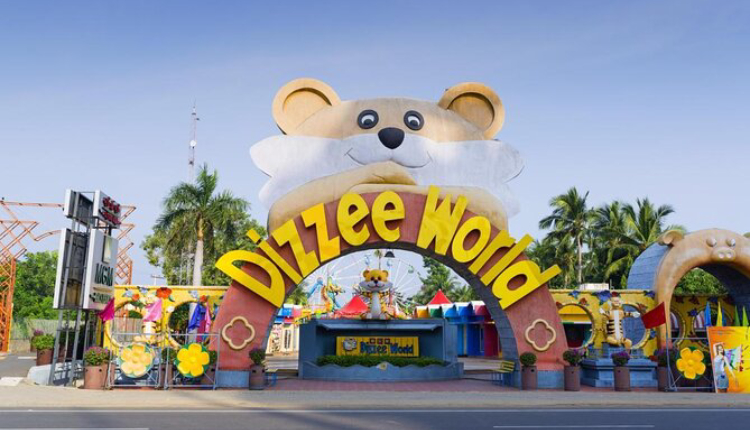 From Chennai's city centre, a 32 km drive will get you to this theme park, where hours of amazing entertainment are waiting for you. Once you enter the park, it is simple to see why MGM Chennai is regarded as the epitome of excitement and fun. This park has something to offer everyone, whether they are children or adults bursting at the seams with a child's enthusiasm. While enjoying simulator rides for different movies, you could let your imagination run wild. Meanwhile, the carnival games are sure to delight both children and adults. Kids will squeal with delight when they ride the MGM Express, in addition to the many rides that are specifically designed for them.
We will be delighted to have your thoughts and feedback. Please write to us at [email protected]
Follow Life and Trendz on Instagram: https://instagram.com/lifeandtrendz?igshid=Yzg5MTU1MDY=
Facebook: https://www.facebook.com/lifeandtrendz
Twitter: https://twitter.com/LifeandTrendz