6 Tips For Men Travelling On Bike
Bikers are always excited about their long bike rides. The checklist ahead of their ride is always essential.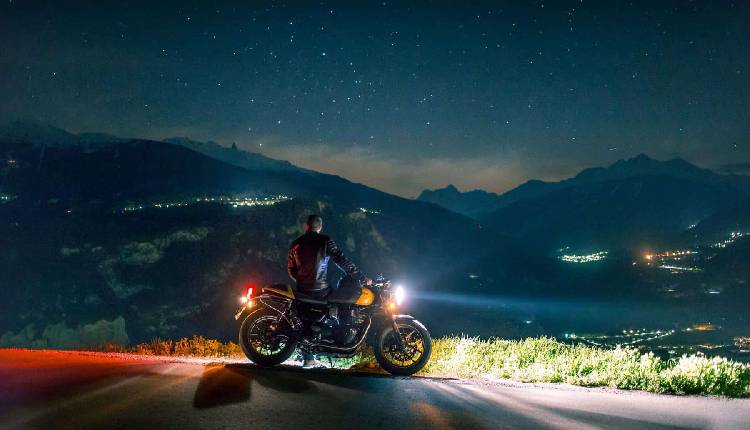 This article is a guide on tips for men travelling on bike. Most bikers fantasize about going on long bike rides. Be it a group or solo trip, both elicit almost the same kind of excitement. Solo bike rides give a sense of calm and relaxed feel and are preferred by most. But, if you are going on high mountain rides or adventure trips, then it is better to go with groups. Also, if it's your first ever long ride, then prefer a travel mate. Having a fellow traveller is also a safety tip to consider. Here let's see some tips for people planning a long bike ride. Try to use this as your checklist if you are planning for one.
Know Your Bike
It's vital that you ride the proper and comfortable bike. On a simple commuter bike, it is not advisable to ride 500 km or more all at once. It's just because these bikes weren't made with this function in mind. So it is important to know your bike very well. Also, before starting your ride make sure the tank is full. Try to fill the tank whenever you could find a fuel station. Most importantly, carry all essential documents required.
You may also like: Enthralling Indian Places to visit During November 
Stay Hydrated
Try to start your ride on a light stomach. Also, it is important to stay hydrated. Remember that there won't be many clean toilets for you along the trip. Thus it is important to watch what you eat. At the same time, do not avoid drinking water. This will help you to avoid the unnecessary strain brought on by dehydration. Also, try to invest in a bag-like water bottle with tubes or straws. This will help you to drink water with ease while travelling. Furthermore, you can also add glucose to your water for some add-on energy.
Dress Accordingly
Always try to wear riding jackets and full-faced helmets for long rides. Wearing a proper helmet is not an add-on. It is a mandatory element. Make sure to choose the best quality helmet for long rides. These have the power to increase your rate of survival in case of accidents. Also, if you have long hair, then try to tie them with a band and then go on with the helmet. Furthermore, wear comfortable and safe shoes while riding. You can also try gloves, and elbow and knee guards. But do make sure that you have used them before. Comfort is also an impact aspect to consider.
Carry Essential Tools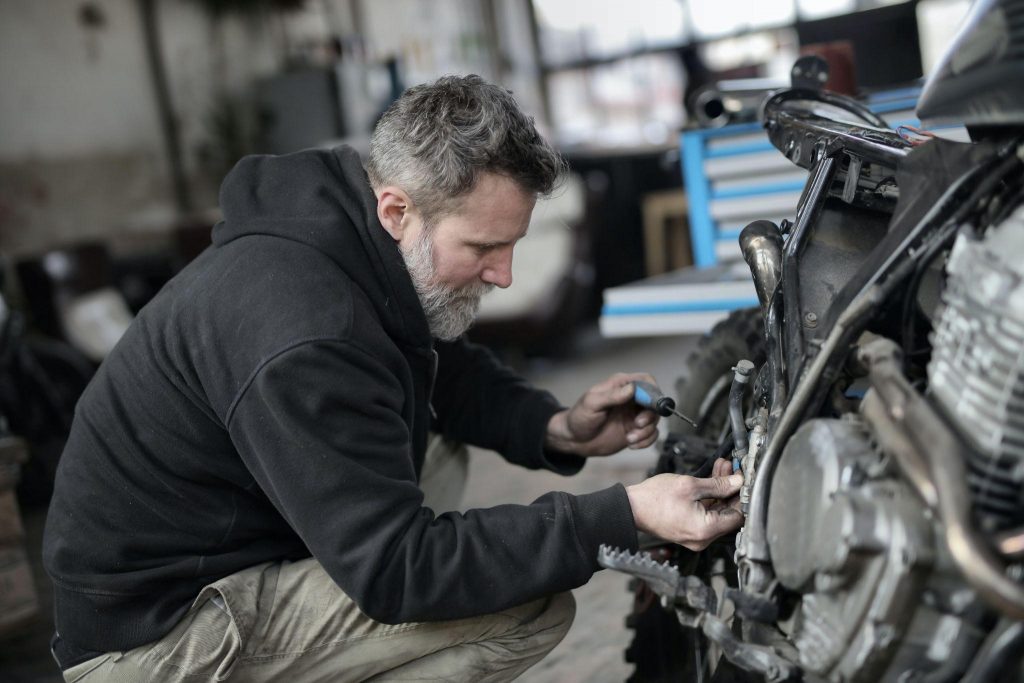 On your journey, there is a very high likelihood that your bike may get punctured. Just be aware of some basic repairs. There are many youtube videos for you to guide on that. Also, each bike's specifications are different. Thus contact your mechanic well ahead and get the list of necessary spare tools that you will need. Some common ones are spark plugs, spare tubes, engine oils, accelerator cables, etc.
Luggage
Avoid carrying heavy luggage. There is also special motorcycle baggage available in the markets. Try to get your hands on them. Most importantly pack only essential stuff. Also, heavy items should be loaded directly behind your seat. This is where the bike's centre of gravity lies. Thus it won't affect your bike's stability or handling in any way. Also, opt for bags with specially designed bag guards. This will prevent the unnecessary falling of your luggage.
GPS Device
Always know your route before starting your ride. Not all are good with directions. Thus try to use GPS devices on your bike. If you are fine with your google maps, then go for a mobile holder for your bike. The ultimate rule is not to get lost. Also, try to communicate with the locals regarding the route you are going.
We will be delighted to have your thoughts and feedback. Please write to us at [email protected]
Follow Life and Trendz on Instagram:https://www.instagram.com/lifeandtrendz/
Facebook: https://www.facebook.com/lifeandtrendz
Twitter: https://twitter.com/LifeandTrendz