Monsoon travel is a novel idea that is gaining popularity. Usually, people like to visit places during the festive holiday season. Often people avoid monsoons while planning a trip. But there are several places in India that are perfect for a monsoon visit. Let us look at a few such places that will make an ideal tourist destination.
Goa
Goa is one of the most fabulous monsoon travel destinations in India. This land of beaches and churches is a must-visit place for adventure lovers. One can indulge in a variety of activities like hiking, scuba diving, skiing, hot air balloon riding, etc. The sandy Goa beaches and the beautiful scenic places around them are ideal tourist attractions. Also, the mouth-watering Goan cuisine is a must-try on monsoons.
Churches, forts, and beaches are the major tourist attractions in Goa. Baga beach, Candolim beach, and Dudh Sagar falls are some places to visit.
Wayanad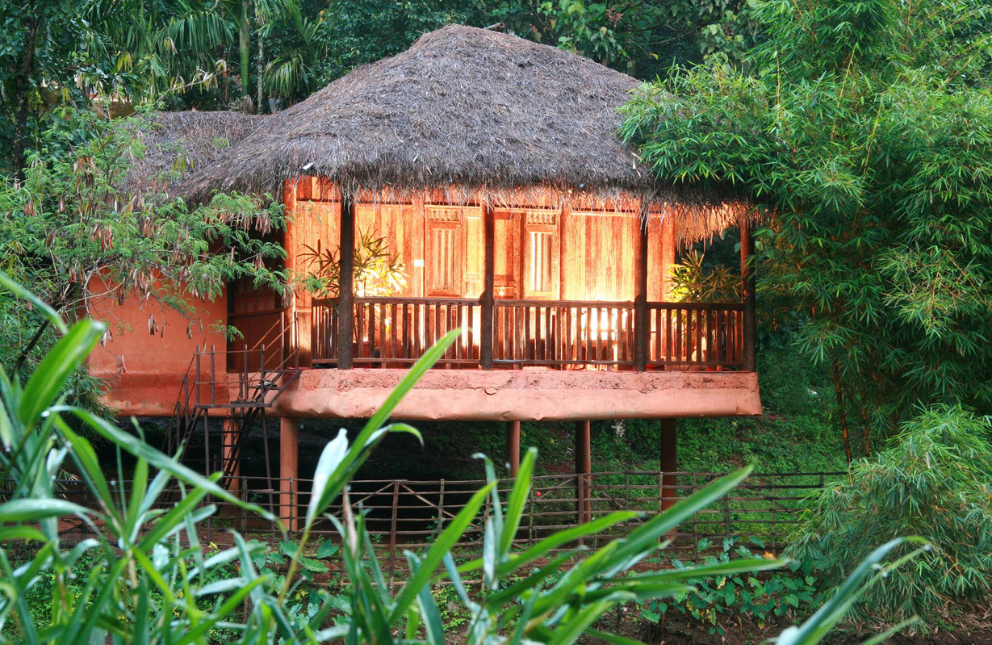 Wayanad is one of South India's best hill towns. It is a picturesque monsoon travel location. The weather remains comfortable with low to moderate rainfall and an average temperature of 18°C. Wayanad is known for its lustrous nature and wildlife. They have captivating waterfalls, forests, caves, and peaks. Also, Kerala tourism hosted a special monsoon carnival called "Splash" to promote Wayanad's most well-liked destinations. Edakkal caves, Soochippara falls, Lakkidi viewpoint and Chembara peak are some must-visit places here.
You may also like: 9 Monsoon Travel Tips For Every Wanderlust
Spiti Valley
Spiti Valley is also referred to as "Little Tibet". The place is not much affected by humans and hence maintains its ethereal scenic beauty. It is one of the most enchanting and unique locations in India to visit during monsoons. The climate remains cool with little to moderate rainfall and an average temperature of 20°C. This mountainous place is a must-visit for all brave hearts. Camping, trekking, and river rafting are some best things to do in Spiti. Also, the place is filled with several divine monasteries. Pin valley national park, Hamta pass, and Chandratal lake are some places to visit here.
Coorg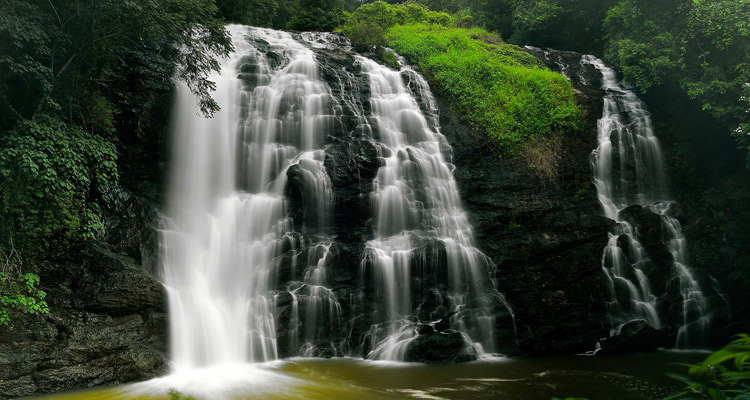 Coorg is a dense forest-covered area in Karnataka. It also serves as a biodiversity hotspot showcasing a wide variety of fauna and flora. This place comprises scenic western ghats and coffee estates. It is known for its pleasant breezy climate. This destination also offers enchanting waterfalls, lakes, vast coffee plantations, and delicious cuisines to treat your taste buds. Abbey falls, Dubare elephant camp, Iruppu falls, and Barapole river rafting are some places of interest.
Munnar
This is the perfect place in South India to visit during monsoons. It is a true paradise in God's own country – Kerala. Munnar is also known as the Kashmir of South India. The weather remains pleasant with moderate to heavy rainfall. This hill town is undoubtedly one of the most popular monsoon tourist destinations in India. The place is filled with enormous tea gardens, and lush green hills, and has a romantic ambience.
Don't forget to add Mattupetty dam, Eravikulam national park, Anaimudi peak, and Tea gardens to your itinerary.
Alleppey
Allepey is another beautiful monsoon travel destination to visit in Kerala. Also, the backwaters of Allepey are one of the main tourist destinations in all of Kerala. It draws a huge number of visitors each year. Backwaters are home to incredibly magnificent flora and fauna, including lovely migratory birds. It has ideal moist, chilly, and dust-free weather. Monsoon is also a perfect time for a boat house ride. Apart from boathouses, do visit Marari beach, Alappuzha beach, Vembanad lake, and Pathiramanal island.
Darjeeling
Darjeeling is one of the budget-friendly places to visit this monsoon. This Queen of Hills located in the Eastern Himalayan region is the ideal monsoon hideaway. It is widely renowned for its tea industry as well as other well-liked tourist attractions. It gets enough rain during the monsoon because of the hills in the area. Most of their rainfall takes place between June to September.
Darjeeling toy train should be a must-activity if you are visiting this place. The place also has many beautiful parks, monasteries, and Batasia loop memorial park.
Shillong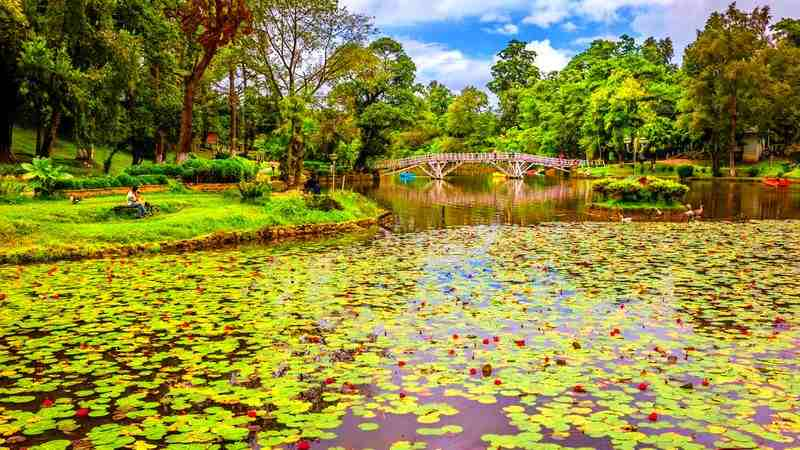 Shillong is another scenic place in the Eastern part of India. This hill station is also one of the nicest monsoon spots in India. This place lies along the Shillong plateau. It provides a panoramic view of the lush, natural surroundings, surrounded by the charming valleys of the Khasi and Jayanti hills. The place also houses several waterfalls. The Wards lake and the Elephant falls are a must-visit here. It is frequently chosen as a tourist destination during monsoons. Shillong has a lot of lakes and forests. It is a perfect place for boating and trekking. Furthermore, the Crysalis gallery, Ka Phan Nonglait park, and the Crinoline falls near the park are some places of interest.
We will be delighted to have your thoughts and feedback. Please write to us at [email protected]
Follow Life and Trendz on Instagram:https://www.instagram.com/lifeandtrendz/
Facebook: https://www.facebook.com/lifeandtrendz
Twitter: https://twitter.com/LifeandTrendz