Our skin starts to undergo changes as the hot summer approaches. Isn't that right? With extreme humidity and hot weather all day, your skin begins to cry out for more safeguarding, displaying everything from irritating skin irritation and sunburns to persistent tan and acne. Therefore, you should have to start your your skincare regimen to avoid unwelcome summer skin problems. So let's look at what you can do to give your skin the nutrients it needs so that you don't develop any skin problems this summer. Here's how to feed your skin this summer.
Tips to feed your skin everything it needs this Summer:
Think about switching your face wash
The most fundamental step in skin care that must be followed is cleansing the face, which should go without saying. It is especially important to choose your face wash carefully during the summer. If your skin is oily, you might want to use a foaming cleanser. On the other hand, if you have dry or combination skin, you can choose a non-foaming face wash. If you are lucky enough to have normal skin, gel-based face washes might be the best option for you. One of the best skin care recommendations you should adhere to is cleaning your face twice or three times per day.
You may also like: Simple Tips to Master the Glazed Skin Look 
Consider making Your Makeup More Simple
Yes, everyone enjoys wearing makeup when going out, but in the summer, your face needs anything really light. In the same way that you alter your clothes and shoes for the season, so should your makeup. Apply lip balm with SPF and a lightweight moisturiser as well as foundation. During summer trips, try to avoid wearing a lot of eye makeup. By following these skincare and beauty suggestions, you can make sure that your skin has a chance to recover from the harsh weather.
Exfoliation is essential
Exfoliating your skin is a fundamental component of summer skin care. In case you didn't know, the skin can't breathe because of skin wreckage and dead cells that have accumulated there. Consequently, your skin will appear dry and dull. Before stepping into the shower, apply your preferred scrub to your face and body and massage them gently in a circular motion. If you prefer using natural remedies, you can exfoliate your skin with Multani mitti or a paste made of coffee, sea salt, & oil. Repeat this method two or three times per week to observe the difference for yourself.
Sunscreen has to be your best friend
Applying sunscreen each time you leave the house is among the most crucial and useful skin care advice. But nowadays, it's advised to wear sunscreen indoors as well. Your arms, feet, ears, and lips should all have sunscreen with at least SPF 30 protection. By preventing the development of lines and wrinkles and sun-related dark spots, sunscreen application helps a lot. Pack extra sunscreen so you can reapply it throughout the day if you're going to spend a long day outdoors.
Use Toners to Revitalize Your Skin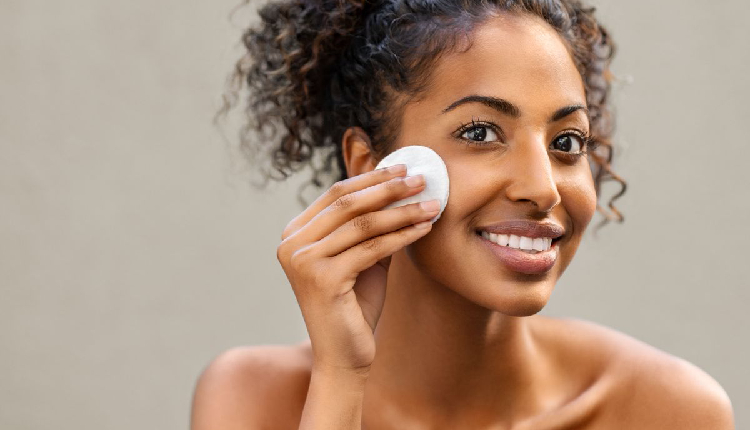 Toners are a summertime necessity for all types of skin. By using a toner, you can maintain skin free of oil and reduce the visibility of pores. The T-zone needs particular attention, even though you need to apply the toner to your entire face. This is due to the highest number of sebaceous glands being concentrated here. One of the best summer skin care recommendations you must adhere to is using a toner that is hydrating and contains aloe vera and cucumber concentrates.
Ensure Skin Hydration
More than any other season, the summer calls for maintaining your skin's moisture and hydration. Though not literally, do remember to discard your oily winter body lotion and change to lotions that are lighter. Drinking at least 7-8 glasses of water each day is another way to maintain healthy-looking skin. It will help you avoid becoming dehydrated and will also help your body get rid of toxins. Besides that, you can spend money on some effective hydrating masks if you feel that's not enough. To maintain skin that's healthy and moisturised, use them a few times per week.
Change your diet depending on the season
Our skin is a reflection of what we eat. Your skin will appear sluggish and dull if you consume fatty foods and sugary beverages. Your face may also develop breakouts as a result. In order to balance your diet, try to also include seasonal vegetable and fruit intake. They will help feed your skin because they are rich in vitamins, essential minerals, and antioxidants. They lessen inflammation while shielding your body from the harm caused by ultraviolet rays. Coconut water is a refreshing beverage to sip when you're feeling thirsty.
We will be delighted to have your thoughts and feedback. Please write to us at [email protected]
Follow Life and Trendz on Instagram:https://www.instagram.com/lifeandtrendz/
Facebook: https://www.facebook.com/lifeandtrendz
Twitter: https://twitter.com/LifeandTrendz